Little Multnomah Falls is just upstream from its bigger, and slightly more famous sibling Multnomah Falls but stunning in its simple beauty.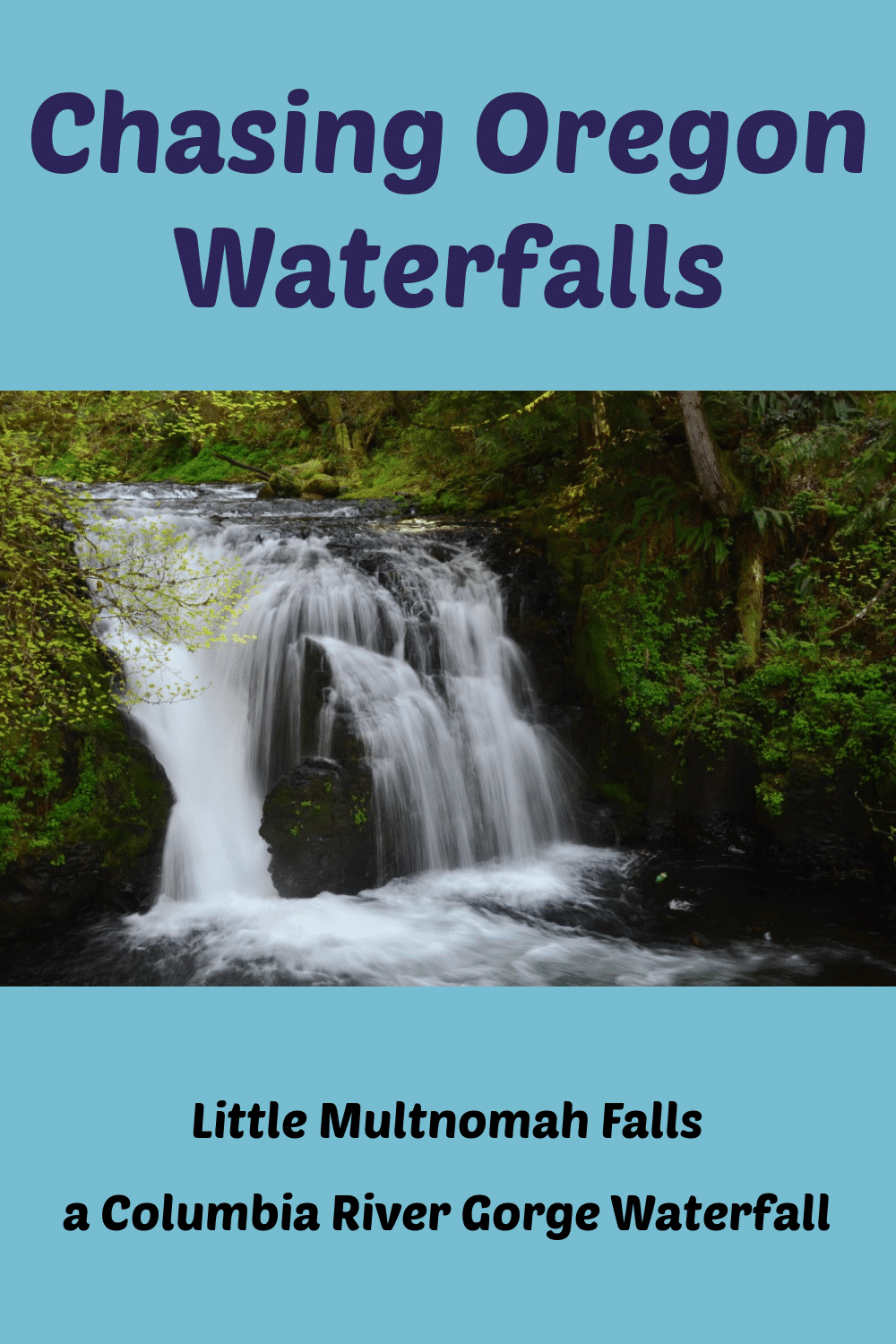 Multnomah Creek traverses a flat shelf to create 15 foot Little Multnomah Falls, seen from the viewing platform above Multnomah Falls, before leveling off and plunging over the basalt edge into the Columbia River Gorge. Travel upstream and chase 3 more waterfalls. Make the 6 mile loop and discover 7 waterfalls total. Check trail status before you go.
And thus start a series of blog posts, Chasing Waterfalls and Oregon Waterfall Wednesdays. According to Northwest Waterfall Survey there are well over 1000 waterfalls in Oregon! We've set out to witness the beauty of as many as we can. We'll share our finds with you, our guests, so you too can set out to Chase Waterfalls.
You can Chase Oregon Waterfalls with us by following our Pinterest and Facebook pages. The heart of the Columbia River Gorge is located just a 30-minute drive from Portland or Hood River and bed and breakfast of the Oregon Bed and Breakfast Guild.
Oregon Bed and Breakfast Guild is ready to share Oregon with you: it's environment, culture, and heritage. Combine gracious hospitality with ambiance at an inspected and approved Oregon Bed and Breakfast Guild member Inn.
Hospitality Update: Our inns are following COVID-19 protocol guidance from the Oregon Health Authority. 
Although mask guidelines are lifted:
● Some businesses may choose to still require masks.
● Some people may choose to still wear a mask.
We have all struggled through COVID-19 and could use a little kindness. Please be respectful of local businesses and their workers and most importantly kind to yourself.