The Pacific Coast Scenic Byway 'Wind, Waves and a Long, Winding Road'
Yes, it's possible to drive the entire Pacific Coast Scenic Byway in a single day. But it's also pointless. Because you wouldn't have time to experience any of the Instagram worthy viewpoints, stunning state parks and quaint coastal towns.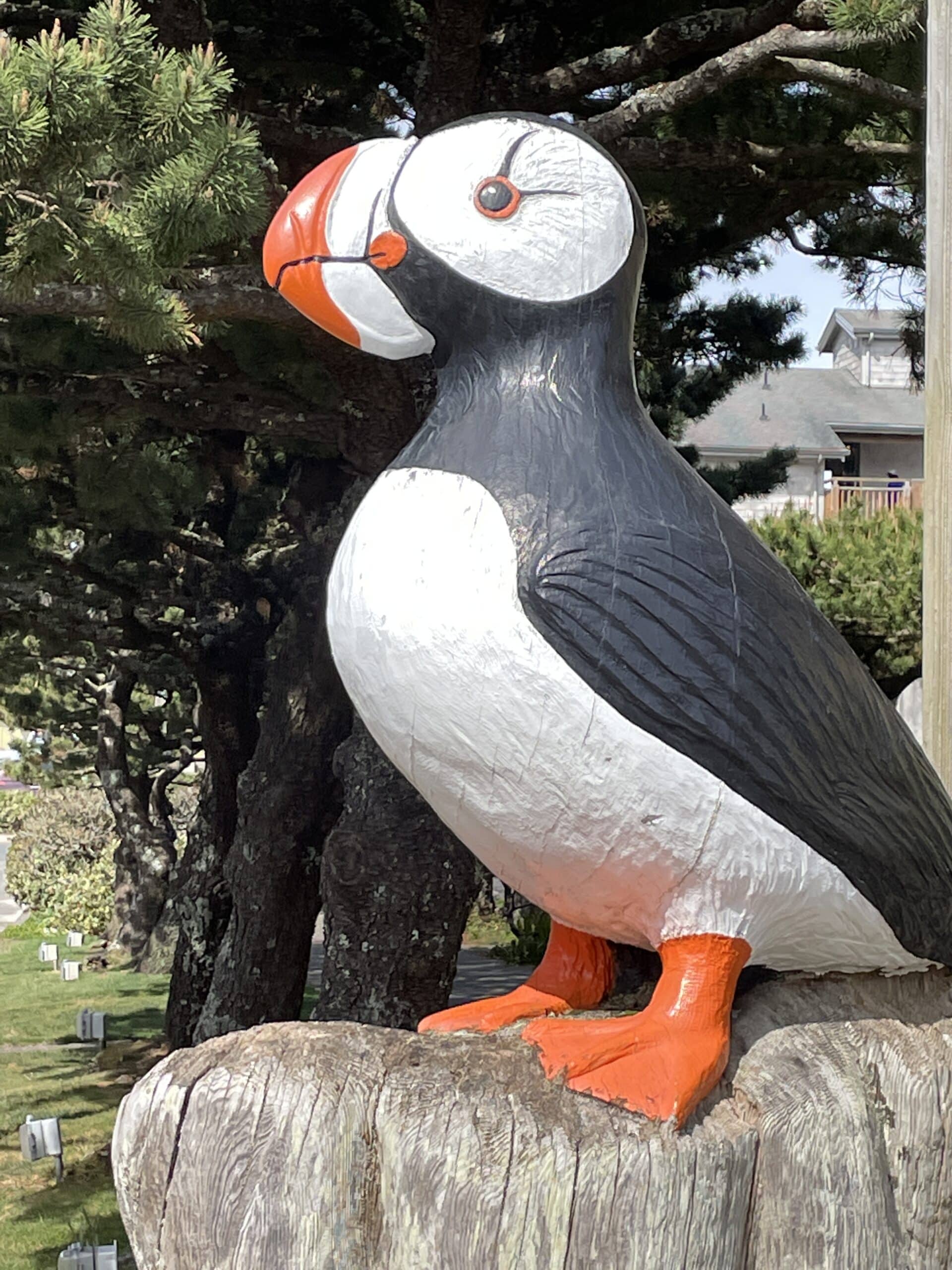 'This Byway offers many natural wonders. Visit between November and June to watch the storms come in or to scan the horizon to catch a glimpse of migrating gray whales. Several rock formations are home to large colonies of seals and sea lions, and shorebirds abound in the countless estuaries. Tufted Puffins spend months floating and diving on open seas and return each spring to Cannon Beach's Haystack Rock to lay eggs and raise their chicks. And then there's the wind-sculpted dunes, marshes, lush agricultural valleys and majestic rainforests.' Thanks to Travel Oregon for sharing this information.
Oregon Bed and Breakfasts along the Way
Yes, it's possible to drive the entire Pacific Coast Scenic Byway in a single day. But why would you when could easily create an itinerary that includes stays a member inns of the Oregon Bed and Breakfast Guild in Oceanside, Lincoln City to Port Orford? Take a few days and enjoy the ride.
The Oregon Coast Scenic Electric Byway
Oregon is embracing electric vehicles (EVs) with such enthusiasm we are creating Electric Byways across the state. The Oregon Coast Electric Byway allows you drive all 363 miles of the beautiful Oregon Coast and charge your EV along the way.
Oregon Bed and Breakfast Guild is ready to share Oregon with you: it's environment, culture, and heritage. Combine gracious hospitality with ambiance at an inspected and approved Oregon Bed and Breakfast Guild member Inn.
Hospitality Update: Our inns are following COVID-19 protocol guidance from the Oregon Health Authority. 
Although mask guidelines are lifted:
● Some businesses may choose to still require masks.
● Some people may choose to still wear a mask.
We have all struggled through COVID-19 and could use a little kindness. Please be respectful of local businesses and their workers and most importantly kind to yourself.