Wiesendanger Falls is the first of the two major upper waterfalls along Multnomah Creek in the Columbia River Gorge. The falls drop over a flat 55 foot ledge into a broad gorge overlooked by the switchbacking trail.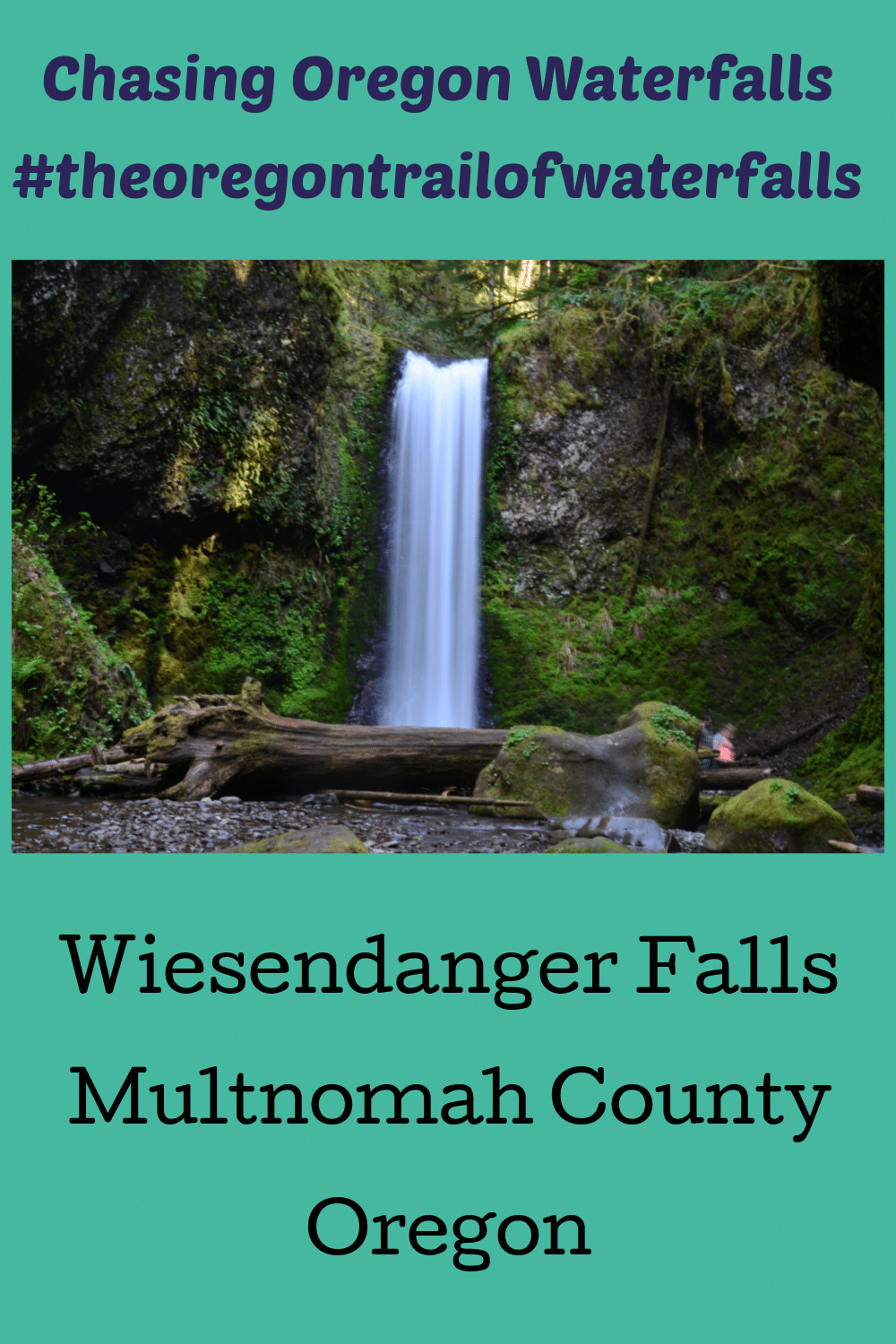 The falls were named in 1997 for Albert Wiesendanger, a Forest Service Ranger stationed for many years at Eagle Creek, and later as a private citizen, the driving force behind the Keep Oregon Green initiative.
'For 80 years the Keep Oregon Green Association has been educating the public on how to prevent wildfires. Beginning its efforts in April of 1941, after public outcry over the human-caused Tillamook Burns, roughly 250 Oregon leaders came together to form a Keep Oregon Green Association. KOG's mission is to promote healthy landscapes and safe communities by educating the public of everyone's shared responsibility to prevent human-caused wildfires.'
There are over 50 waterfalls on the Oregon Side of the Columbia River Gorge alone. An adventurous day of hiking from either Portland or Hood River
Where to Stay. What to Do. Where to Eat. Where to Play
Chase Oregon Waterfalls with us by following the Pinterest and Facebook pages of the Oregon Bed and Breakfast Guild.
The Oregon Trail of Waterfalls Map from the Oregon Bed and Breakfast Guild will inspire you
Download the map and start the new year right with some Oregon inspiration. We've included where to stay, things to do in Oregon, where to eat. You'll find a mountain of epic trip ideas for your next outdoor, cultural or culinary adventure in every corner of the state. Now more than two dozen inns are ready to help you plan your most EPIC Oregon road trip!
Oregon Bed and Breakfast Guild is ready to share Oregon with you: it's environment, culture, and heritage. Combine gracious hospitality with ambiance at an inspected and approved Oregon Bed and Breakfast Guild member Inn.
Hospitality Update: Our inns are following COVID-19 protocol guidance from the Oregon Health Authority. 
Although mask guidelines are lifted:
● Some businesses may choose to still require masks.
● Some people may choose to still wear a mask.
We have all struggled through COVID-19 and could use a little kindness. Please be respectful of local businesses and their workers and most importantly kind to yourself.