The Old Parkdale Inn is located in the Upper Hood River Valley on the north slope of Oregon's tallest peak, Mt. Hood, in the quaint town of Parkdale. Outdoor adventure, farms, wineries and fine dining are nearby. The complete privacy of the inn and the serene gardens are perfect for romantic and restful getaways.
Baked Pumpkin Donut
3/4 cup pumpkin puree
2 tbs. vegetable oil
2 tbs. butter, melted
1/2 cup granulated sugar
1/4 cup light brown sugar, packed
2 eggs
1/2 tsp. maple extract
1 tsp. pumpkin pie spice
1 1/2 tsp. baking powder
1 tsp. salt
1 cup all-purpose flour
Preheat oven to 350 degrees. Prepare your donut shaped baking pan with non-stick cooking spray
In a mixing bowl, add in the pumpkin puree, vegetable oil, melted butter, granulated and brown sugars. Mix on medium until combined.
Add in both of the eggs and maple extract. Mix on medium until incorporated.
Add in the pumpkin pie spice, baking powder, salt and flour. Mix until just combined.
Use a piping bag, or spoon, to fill each donut cup about 3/4 full, making sure the center post is clear.  Innkeeper uses a 9 cavity donut silicone baking mold.  Bake until the donuts are a light golden brown and spring back when touched, 6-10 minutes.  Let cool slightly, flip pan over, glaze or roll in cinnamon sugar.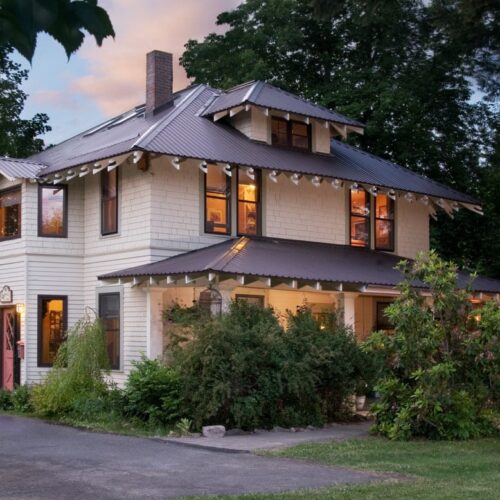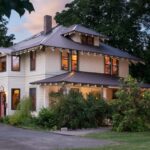 Old Parkdale Inn Bed and Breakfast – Recognized as an Oregon Bike Friendly Business and now with two EV charging stations. Mid way between Hood River, the Columbia River Gorge and Mt Hood, the Old Parkdale Inn with three well appointed guests rooms, is the ideal home base for outdoor adventures or a quiet retreat
Phone: 541-352-5551 View Old Parkdale Inn Availability
Oregon Bed and Breakfast Guild is ready to share Oregon with you: it's environment, culture, and heritage. Combine gracious hospitality with ambiance at an inspected and approved Oregon Bed and Breakfast Guild member Inn.
Hospitality Update: Our inns are following COVID-19 protocol guidance from the Oregon Health Authority. 
Although mask guidelines are lifted:
● Some businesses may choose to still require masks.
● Some people may choose to still wear a mask.
We have all struggled through COVID-19 and could use a little kindness. Please be respectful of local businesses and their workers and most importantly kind to yourself.