The Carlton Inn Bed and Breakfast is located in the Heart of the Willamette Valley Wine Country
Built in 1915, The Carlton Inn Bed & Breakfast is located within the charming community of Carlton, known as "The Wine Capital of Oregon." A short walk out the inn's front door you'll discover over a dozen tasting rooms and wineries as well as unique shops and wonderful restaurants. A short drive and you'll reach even more places to explore.
The Carlton Inn Bed and Breakfast has four comfortable bedrooms, 1 with a king size bed and private bath, 3 with private bath and queen size beds, living room with wood burning fireplace and TV area along with central air conditioning and wireless internet throughout.
Freshly prepared homemade food using the best ingredients available is the hallmark of breakfast at The Carlton Inn Bed & Breakfast. This means cooking with eggs from their own chickens, and locally grown/raised foods whenever possible. Weekly farmers markets and honor system farm stands abound in Oregon Wine Country. Our own garden provides fresh herbs and vegetables that make their way into our breakfast menu. Carlton Farms is the source for breakfast sausage, ham, and bacon. Your hostess makes her own homemade yogurt and granola, and the local hazelnuts add a wonderful sweet nuttiness to the granola and other breakfast entrees.
Breakfast, and morning coffee done right
Wake up to the enticing aroma of freshly brewed coffee. Coffee and tea are available in the dining room at 8:00am. Breakfast is served at 9:00am beginning with a beautifully presented plate of fresh fruit or compote, accompanied by homemade yogurt and granola.Should you have any special dietary needs or restrictions, just let us know in advance and we will be happy to do our best to accommodate.
Charming, fun, interesting find
'Doing an Oregon Wine tasting trip & we found this wonderful B&B. Immaculate inn, with interesting, warm & friendly hosts with great breakfasts and lots of great stories.' a TripAdvisor contributor
The Blue Atlas Cedar in Carlton's Ladd Park is 100+ years old.
Ladd Park was designed by Samuel Lancaster, architect of the Columbia River Highway and landscape architect. The Brooks Nursery donated plants and we can allow surmise that the Blue Atlas Cedar was part of the plant selection.
Order Oregon B&B Gift Certificates Now. Redeem them at The Carlton Inn or any one of our member inns.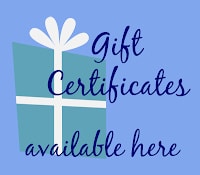 E-mail info@obbg.org or call OBBG at 503-893-4210. Please leave a message as this line is monitored by our busy innkeepers. We'll get back to you for the details: who will be the recipient of your thoughtful gift, acquire your payment method and shipping information. We'll send them by mail, to either you or the recipient, with delivery confirmation. The recipient will have a great time getting away to a high-quality destination of their choice.
OBBG Lodging Gift Certificates are available in $25 increments and can be redeemed at every Oregon Bed & Breakfast Guild member across the state. With 25 members to choose from that's a lot of choices and with an 18 months expiration recipients have plenty of time to redeem them at the Inn of their choosing.
The Oregon Bed and Breakfast Guild offers a wide variety of inns, from a small guest cottage or two-room bed and breakfast to a larger country inn or small historic hotel.
Oregon Bed and Breakfast Guild is ready to share Oregon with you: it's environment, culture, and heritage. Combine gracious hospitality with ambiance at an inspected and approved Oregon Bed and Breakfast Guild member Inn.
Hospitality Update: Our inns are following COVID-19 protocol guidance from the Oregon Health Authority. 
Although mask guidelines are lifted:
● Some businesses may choose to still require masks.
● Some people may choose to still wear a mask.
We have all struggled through COVID-19 and could use a little kindness. Please