Barr Creek Falls is a multi-stepped waterfall in the Rogue River Canyon near Prospect, Oregon.
Barr Creek drops over a 60 foot fall which is mostly obscured by trees, then cascades 30 feet and finally plunges 150 feet to the canyon floor.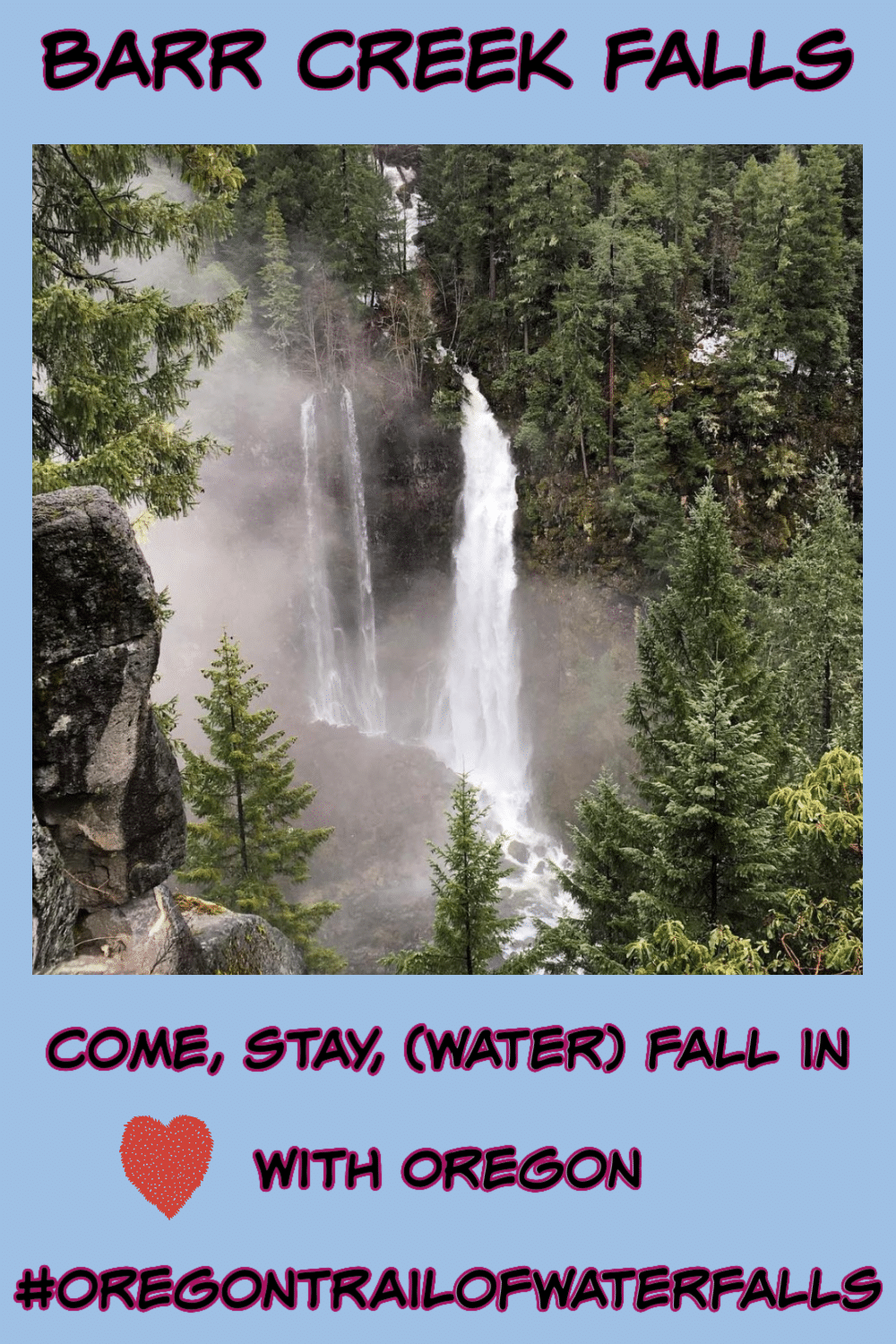 Barr Creek Falls Viewpoint and Mill Creek Falls Trail is a 1.4 mile moderately trafficked out and back trail located near Prospect, Oregon.
The Prospect Historic Hotel and Dinner House, less than a mile from the trailhead, would be a perfect lodging option to refuel the body and soul while exploring Crater Lake, the Rogue – Umpqua Scenic Byway and the nearby waterfalls. Built in 1888 as a stagecoach stop half-way between the Rogue Valley and Crater Lake, this Nationally Registered Historic Hotel has been restored to all of its glory.
Chase Oregon Waterfalls with us by following the Pinterest and Facebook pages of the Oregon Bed and Breakfast Guild.
The Oregon Trail of Waterfalls Map from the Oregon Bed and Breakfast Guild will inspire you
Download the map and start the new year right with some Oregon inspiration. We've included where to stay, things to do in Oregon, where to eat. You'll find a mountain of epic trip ideas for your next outdoor, cultural or culinary adventure in every corner of the state. Now more than two dozen inns are ready to help you plan your most EPIC Oregon road trip!
Oregon Bed and Breakfast Guild is ready to share Oregon with you: it's environment, culture, and heritage. Combine gracious hospitality with ambiance at an inspected and approved Oregon Bed and Breakfast Guild member Inn.
Hospitality Update: Our inns are following COVID-19 protocol guidance from the Oregon Health Authority. 
Although mask guidelines are lifted:
● Some businesses may choose to still require masks.
● Some people may choose to still wear a mask.
We have all struggled through COVID-19 and could use a little kindness. Please be respectful of local businesses and their workers and most importantly kind to yourself.