Follow the Grapes Itinerary from Yamhill Vineyards Bed and Breakfast. Simply add it to your reservation.
Add the 'Follow the Grapes' Itinerary to your reservation and let Yamhill Vineyards Bed and Breakfast plan your day visiting wineries that purchase grapes from their vineyards. You will start your morning off with breakfast accompanied by their own grape juice, then take a vineyard walk with Ralph and his 'Vineyard Practices 101' Tour.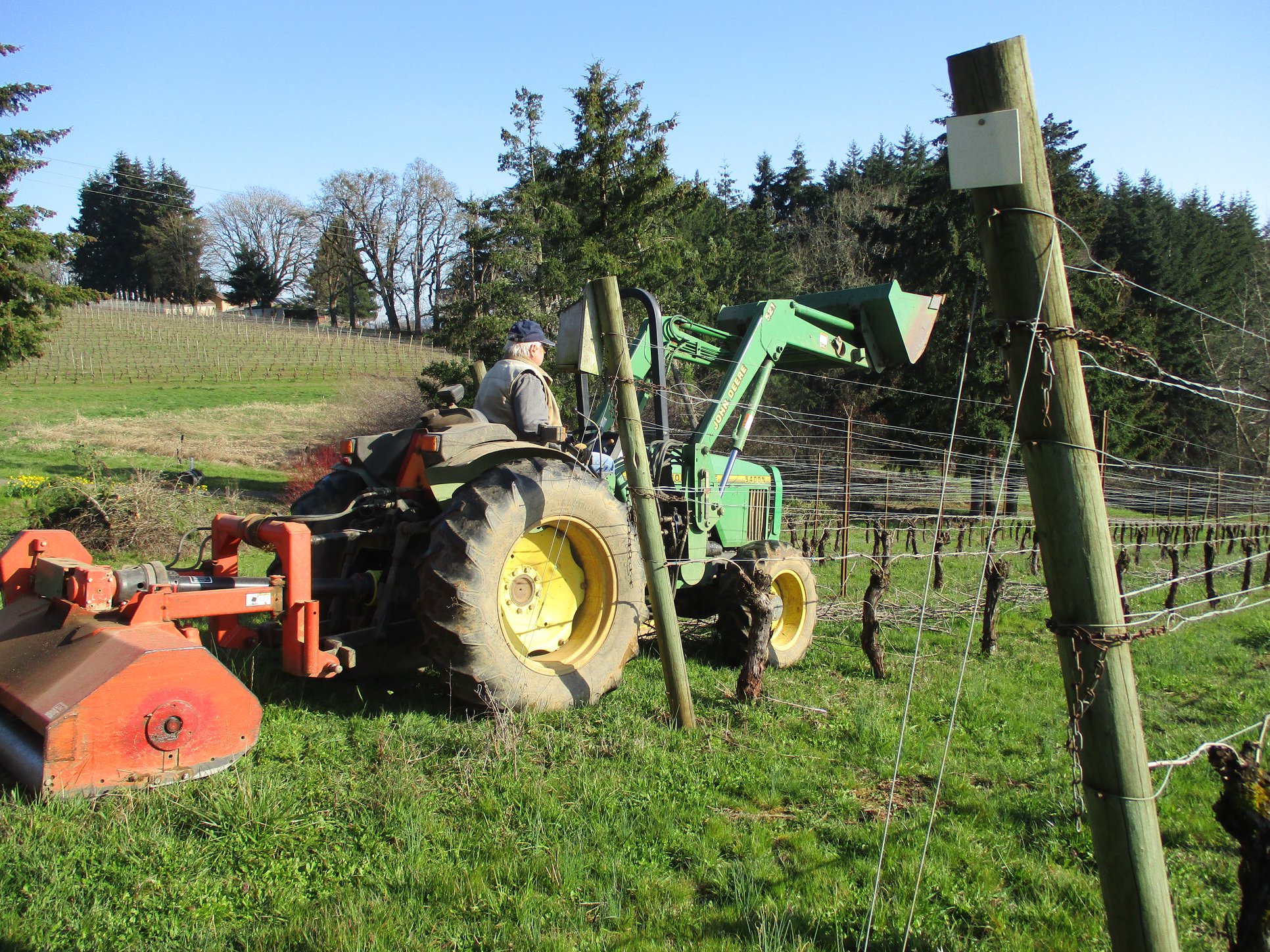 Then you'll follow the grapes off the vineyard to taste at the wineries that make amazing wines with them. Sue and Ralph will make reservations for you at two wineries that use their grapes. Transportation, tasting fees and purchases are the responsibility of the guest.
Located in the Yamhill – Carlton AVA (American Viticultural Area), Yamhill Vineyards sell their harvest to quite a few wineries. Which ones you'll tour will depend on your wine preference and availability of the wineries at the time of your visit.
Yamhill Vineyards Bed and Breakfast in Oregon's Willamette Valley
Yamhill Vineyards Bed & Breakfast is a little known gem located in the heart of the Willamette Valley wine country. The Inn is surrounded by vineyards, spectacular views and has two large guest rooms, each with private baths offering a relaxed country retreat. The Oregon Bounty breakfast features one of five varieties of vineyard grape juice, from their vineyards, and local produce.
Yamhill Vineyards Bed and Breakfast offers guests a quiet country setting with spectacular views, sunsets, and star gazing. Each of the two large guest rooms has a queen bed, table, chairs, and private bath.
Oregon Bed and Breakfast Guild is ready to share Oregon with you: it's environment, culture, and heritage. Combine gracious hospitality with ambiance at an inspected and approved Oregon Bed and Breakfast Guild member Inn.
Hospitality Update: Things are looking up. The CDC has lifted the mask mandate for fully vaccinated individuals and while Oregon is following this guidance, some inns may still be requiring masks to be worn in some situations. Please check with individual B&Bs to inquire about their specific policies. Each Oregon county, depending on its vaccination and case numbers, are also adjusting their regulations accordingly. 
Let's all be respectful and safe and follow the guidance of our individual counties, inns and businesses. While it's almost safe enough to climb aboard that travel train it's still a little scary but we're ready when you are! Our inns will continue to do everything in our power to keep you safe. Not sure if your favorite inn is open? Give them a call as they just might be.