NORTHWEST MURALFEST IN THE DALLES is finally here
August 24 – 28 in The Dalles Oregon
Once a year, hundreds of Walldogs volunteer and travel on their own time and dimes to gather in one lucky town or city to paint multiple murals and old-fashioned wall advertisements. After being postposed for 2 years because of the pandemic, the Northwest MuralFest is finally here. This five-day mural painting event is to be held in The Dalles, OR, August 24 – 28, 2022. During the festival, 15 new historical murals will be created in the downtown area.
Residents, volunteers and the business community worked on the festival creation in collaboration with the Walldogs, a group of mural painters that has come together in different towns all over the USA since 1993 to paint historic murals.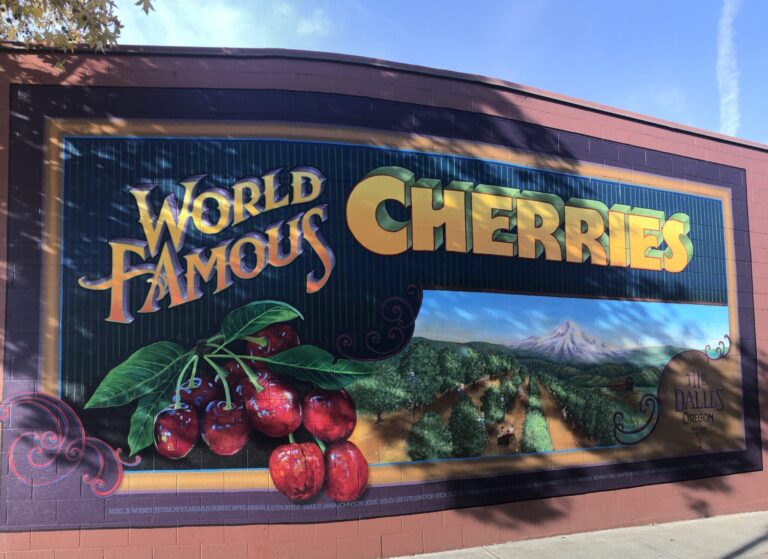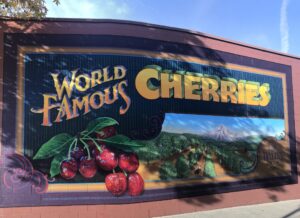 Oregon Mural Trail – The Dalles Oregon
The videos of Travel Oregon's Oregon, Only Slightly Exaggerated reveal whimsical scenes of enchanting forests, vineyards, rivers, mountains and more, and share with you that magical feeling of being in Oregon.
Now the captivating artwork is coming to the real world, proudly hand-painted on walls in Oregon where the illustrations represent the destinations. Let the Oregon Mural Trail inspire you to get outside and experience the wonders of each community. Take photos of the murals and use the hashtag #OregonIsMagic in social posts to share the love. And while you're there, visit the landmarks and businesses that make these towns just so magical.
The featured mural was dedicated in The Dalles,Oregon. A historic city on the sunny eastern end of the Columbia River Gorge, The Dalles is fortunate to have easy access to rivers, hiking trails and scenic drives.
Lodging options in the Columbia River Gorge, the inns of the Mt Hood and The Gorge region
Oregon Bed and Breakfast Guild is ready to share Oregon with you: it's environment, culture, and heritage. Combine gracious hospitality with ambiance at an inspected and approved Oregon Bed and Breakfast Guild member Inn.
Hospitality Update: Our inns are following COVID-19 protocol guidance from the Oregon Health Authority. Oregon's statewide mask requirement for indoor public places was lifted on March 12.
After mask guidelines are lifted:
● Some businesses may choose to still require masks.
● Some people may choose to still wear a mask.
We have all struggled through COVID-19 and could use a little kindness. Please be respectful of local businesses and their workers and most importantly kind to yourself.