While visiting the Oregon Coast, one of the 7 Wonders of Oregon, you won't want to miss exploring the historic Lighthouses, the beacons of light of bygone days. Perched on the very edge of land and sea, Oregon Lighthouses were built to warn ships of the dangerous rocky shores. The treacherous Pacific storms wrecked many a ship but the lighthouses prevented even more from such fate.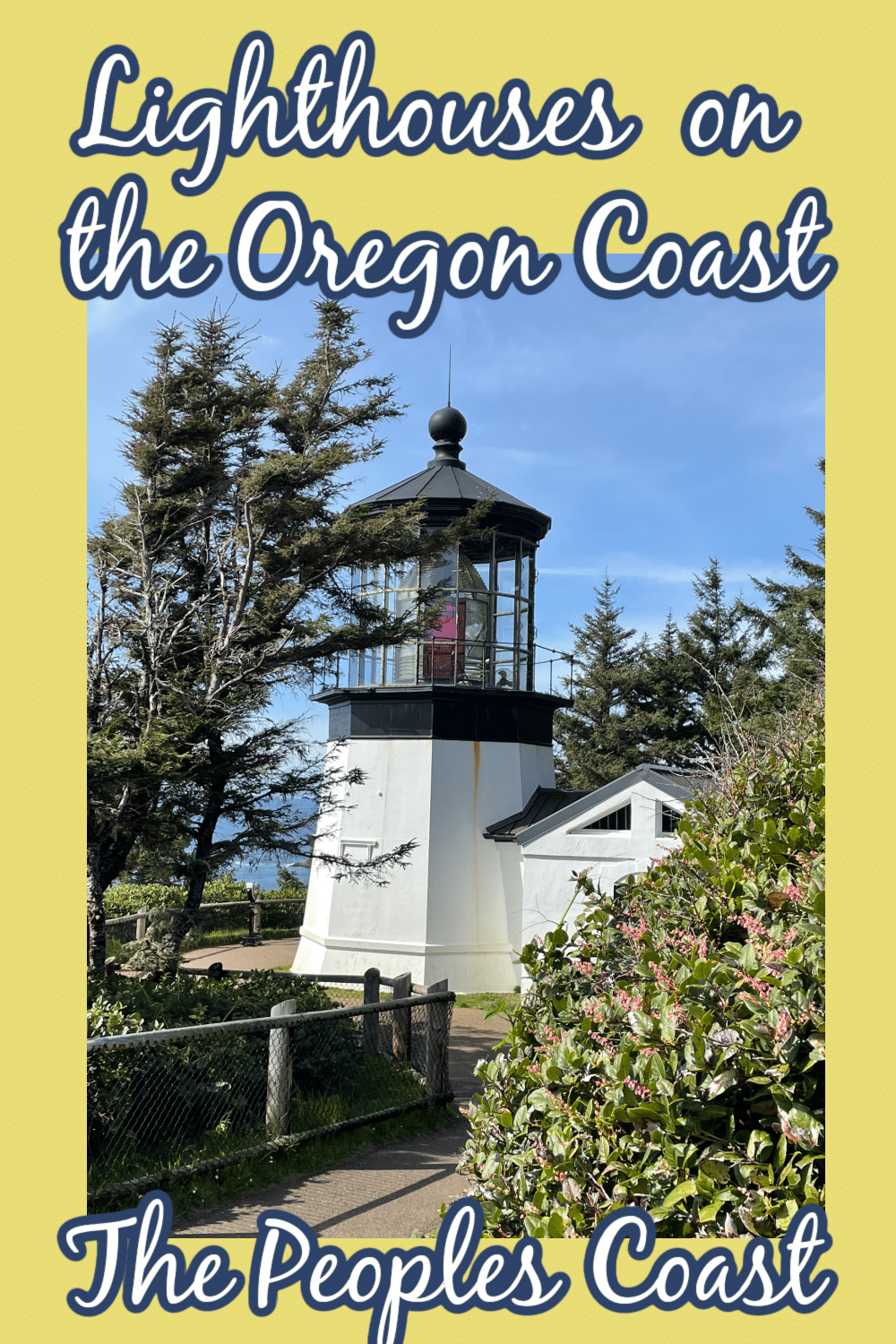 Most were built in the late 1880's and of the Eleven Lighthouses on the Oregon Coast, nine are on the Historic Registry and seven are open to the public.
Cape Blanco, Port Orford ~ This lighthouse is on the westernmost point in the state of Oregon.
Cape Meares, Tillamook ~ The shortest lighthouse on the Oregon Coast
Coquille River, Bandon ~ Not used since 1939, but it has a nice interpretive center
Heceta Head, Florence ~ This one has the strongest light and can be seen 21 miles offshore
Umpqua River, Reedsport ~ When they first built this one, it fell into the river
Yaquina Bay, Newport ~ This lighthouse was only operational for four years back in the 1870s
Yaquina Head, Newport ~ The tallest lighthouse you can find along the Oregon Coast. Featured photo
15 Things to Keep in Mind When you Visit the People's Coast. Wherever you're coming from, we're glad to welcome you. To make your visit safe and fun for everyone, including plants and animals, it really helps to be familiar with these issues.
Baby Seals
Snowy Plover Nesting
Driving and Bike Safety
Oregon Bed and Breakfast Guild is ready to share Oregon with you: it's environment, culture, and heritage. Combine gracious hospitality with ambiance at an inspected and approved Oregon Bed and Breakfast Guild member Inn.
Hospitality Update: Our inns are following COVID-19 protocol guidance from the Oregon Health Authority. 
Although mask guidelines are lifted:
● Some businesses may choose to still require masks.
● Some people may choose to still wear a mask.
We have all struggled through COVID-19 and could use a little kindness. Please be respectful of local businesses and their workers and most importantly kind to yourself.