It's that Time of Year again:  Time to follow the Spring Bird Migration
The Spring Bird Migration has begun. Time to book your room, pack your binoculars and set out on your bird watching adventure to 7 superb Oregon Birding locations. Oregon's diverse and spectacular landscape provide varied habitats ranging from sandy beaches to alpine meadows. More than 500 species of birds call Oregon home year round or migrate through, sometimes stopping to nest.
7 Superb Oregon Birding Locations
1. Watch surfbirds and black oystercatchers scramble over rocky headlands along the Oregon Coast birding trail.
Tufted Puffins spend months floating and diving on open seas and return each spring to Cannon Beach's Haystack Rock to lay eggs and raise their chicks. And then there's the wind-sculpted dunes, marshes, lush agricultural valleys and majestic rainforests.
Oregon Coast B&Bs
2. Explore the alpine meadows, picturesque lakes, mountain streams, and dense conifer forests of the Cascades in search of Lewis's woodpecker and Clark's nutcracker. Listen to the song of hermit warblers among majestic pines framing the snowy volcanic peaks. Mt. Jefferson, Oregon's second highest peak.
Willamette Valley Inns and Southern Oregon Inns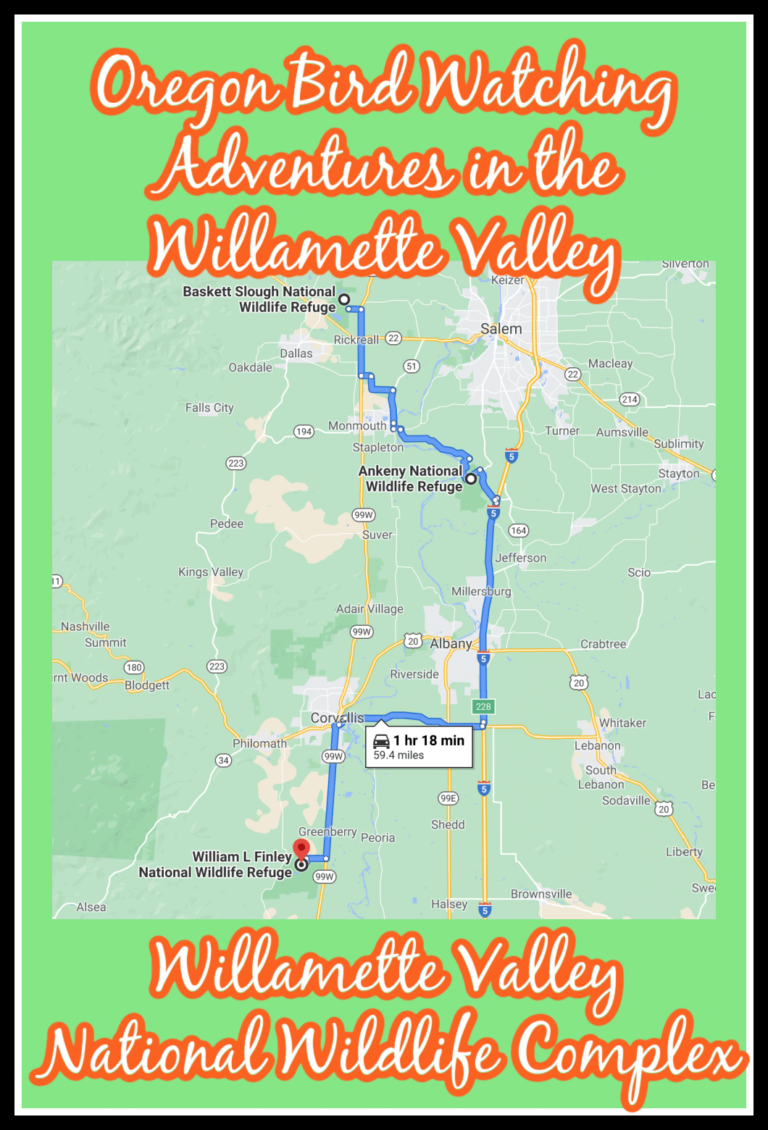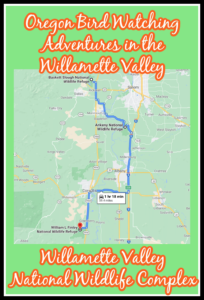 5. Salem, is a leader in urban forestry, with tree-lined streets and 40 city parks and is located in the heart of the Willamette Valley alongside the Willamette River so no wonder there are many birding sites in its backyard.
Willamette Valley Inns
6. Supporting one of the highest concentrations of breeding hawks and eagles in North America, the Zumwalt Prairie in Eastern Oregon, is also home to falcons making this a haven for birds of prey and 17 species of grassland songbirds. The nearby Wallowa Lake has a wide variation in habitat and terrain drawing a large number of species.
Eastern Oregon B&B
7. The Mt. Hood Loop of the OCBT rises from the Columbia River to Mt. Hood and combines some of the best of the region's birding with legendary Oregon scenery.  This loop traverses the Columbia River National Scenic Area and the Mt. Hood National Forest and visits 19 birding sites.
Mt Hood B&B
The Oregon Bed and Breakfast Guild has 25 quality assured inns across Oregon. After providing a comfy bed, hearty breakfast and useful information our innkeepers will send you off on an extraordinary birding adventure.
The Guild recognizes this popular activity and has dedicated a page to Birdwatching that includes inns where innkeepers can share the best observation sites and what you might expect to see.
Making Memories on the Oregon Birding Trails
When your journey ends, your bags are unpacked, and you're scrolling through your vacation photos you will reminisce on memories of great accommodations, food, conversation and birding in Oregon.
Oregon Bed and Breakfast Guild is ready to share Oregon with you: it's environment, culture, and heritage. Combine gracious hospitality with ambiance at an inspected and approved Oregon Bed and Breakfast Guild member Inn.
Hospitality Update: Our inns are following COVID-19 protocol guidance from the Oregon Health Authority. 
Although mask guidelines are lifted:
● Some businesses may choose to still require masks.
● Some people may choose to still wear a mask.
We have all struggled through COVID-19 and could use a little kindness. Please be respectful of local businesses and their workers and most importantly kind to yourself.