The videos of Travel Oregon's Oregon, Only Slightly Exaggerated reveal whimsical scenes of enchanting forests, vineyards, rivers, mountains and more, and share with you that magical feeling of being in Oregon.
Now the captivating artwork is coming to the real world, proudly hand-painted on walls in Oregon where the illustrations represent the destinations. Let the Oregon Mural Trail inspire you to get outside and experience the wonders of each community.  Take photos of the murals and use the hashtag #OregonIsMagic in social posts to share the love.  And while you're there, visit the landmarks and businesses that make these towns just so magical.
George Fletcher Rough-Stock Rider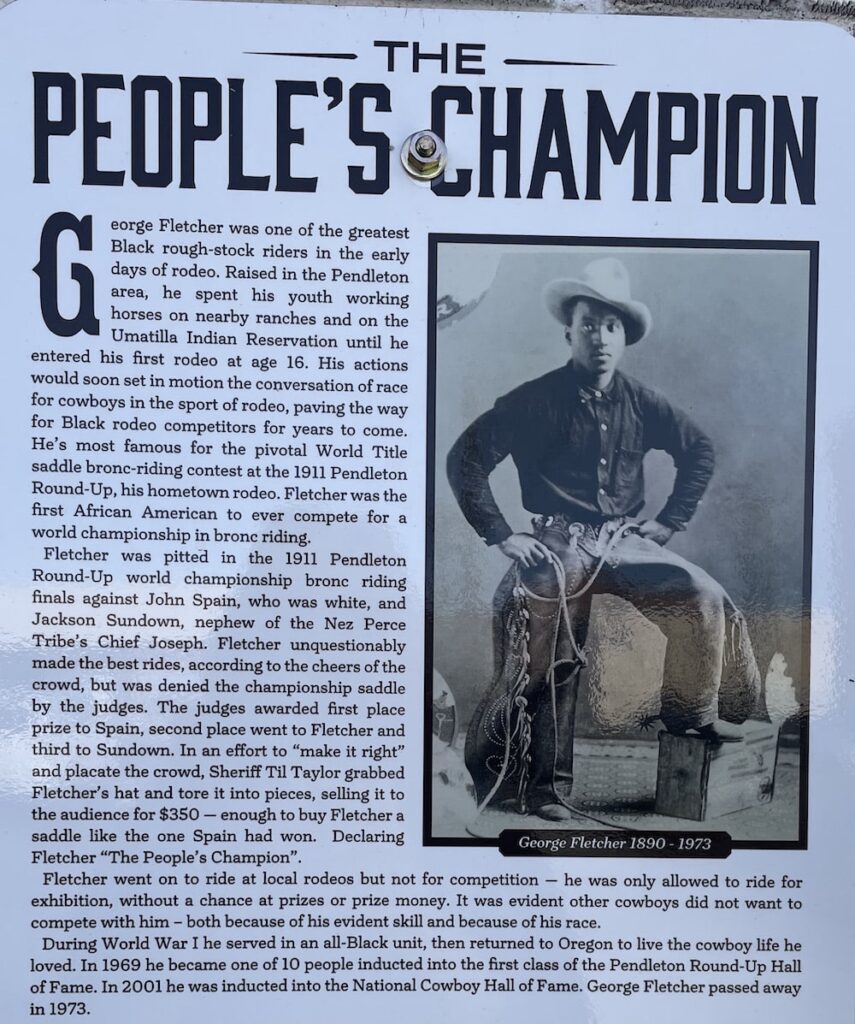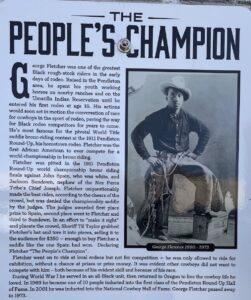 Located in downtown Pendleton, the brand-new George Fletcher mural celebrates one of the greatest Black rough-stock riders in the early days of rodeo. He's most famous for the pivotal World Title saddle bronc-riding contest at the 1911 Pendleton Round-Up, his hometown rodeo. In 1969 he became one of 10 people inducted into the first class of the Pendleton Round-Up Hall of Fame. His story set in motion the conversation of race for cowboys in the sport of rodeo, paving the way for Black rodeo competitors for years to come. Read up on him as one of Pendleton's pioneers who shaped the way for diversity. The George Fletcher mural was installed in October 2021, painted by Forest For the Trees artist Jeremy Nichols in partnership with the Wildhorse Foundation, Pendleton Foundation Trust and City of Pendleton Arts Commission.
There are several Oregon Trail Sites sights from the Idaho border to Oregon City. The National Historic Oregon Trail Interpretive Center offers living history demonstrations, interpretive programs, exhibits, multi-media presentations, special events, and more than four miles of interpretive trails. From the top of Flagstaff Hill you can still see the trail running out across the plains.
Oregon Bed and Breakfast Guild is ready to share Oregon with you: it's environment, culture, and heritage. Combine gracious hospitality with ambiance at an inspected and approved Oregon Bed and Breakfast Guild member Inn.
Hospitality Update: Our inns are following COVID-19 protocol guidance from the Oregon Health Authority. 
Although mask guidelines are lifted:
● Some businesses may choose to still require masks.
● Some people may choose to still wear a mask.
We have all struggled through COVID-19 and could use a little kindness. Please be respectful of local businesses and their workers and most importantly kind to yourself.