With winter and spring come winter storms and snow pack melt. Be prepared for Oregon's wildly beautiful and renowned Waterfalls and spectacular wildflower bloom.
Willamette Valley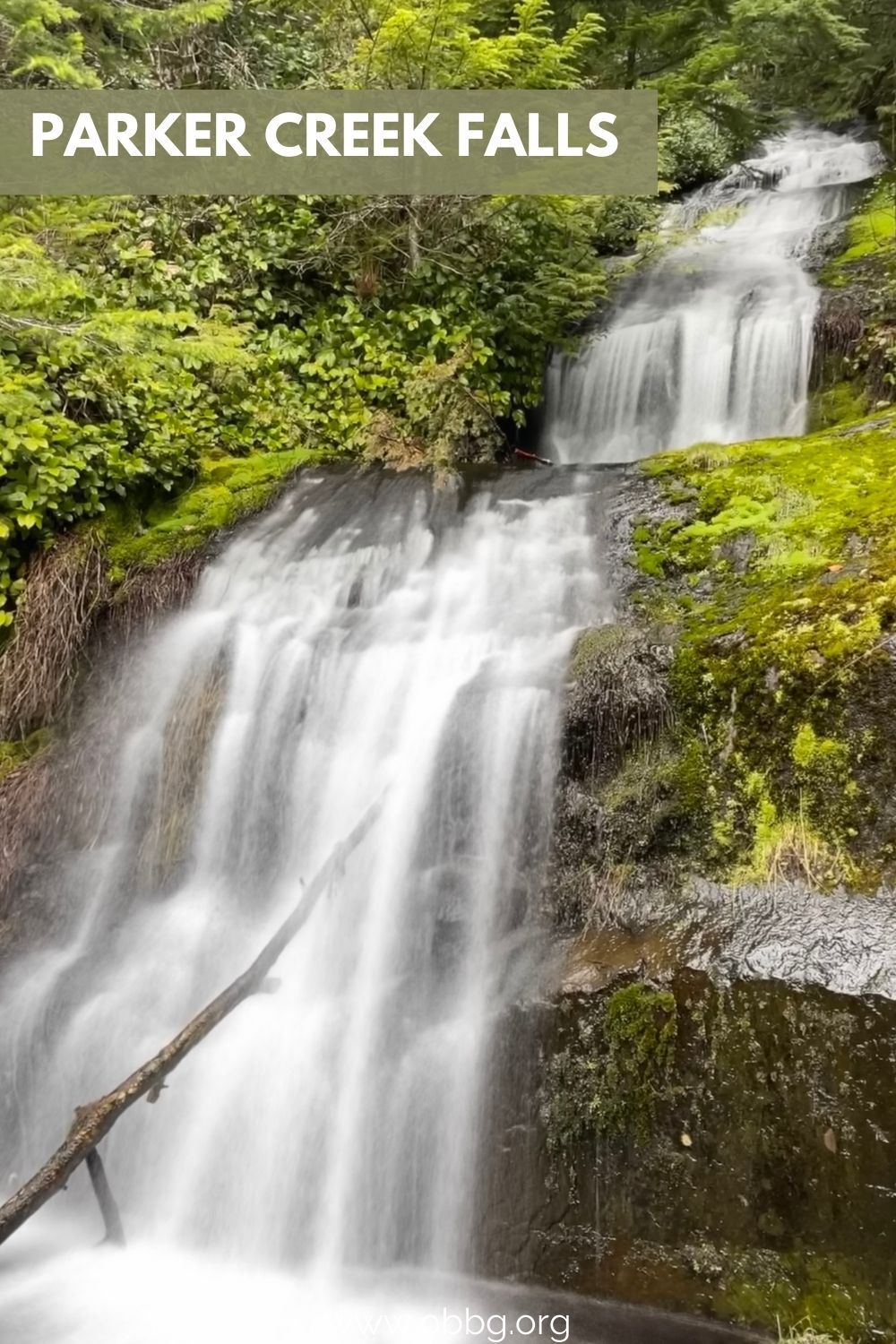 Parker Creek Falls and Alder Creek Falls are roadside on the way up to Mary's Peak, the highest in Oregon's Coast Range at 4,097 feet, with views of the Pacific Ocean to the west and the Cascade peaks to the east.
Wildflowers come into bloom in the meadows and rock gardens throughout late spring and summer. Look for glacier lilies, scalloped onion, harsh Indian paintbrush, Cardwell's penstemon and spreading phlox. Day trip to here from MaMere's Guest House.
Oregon Coast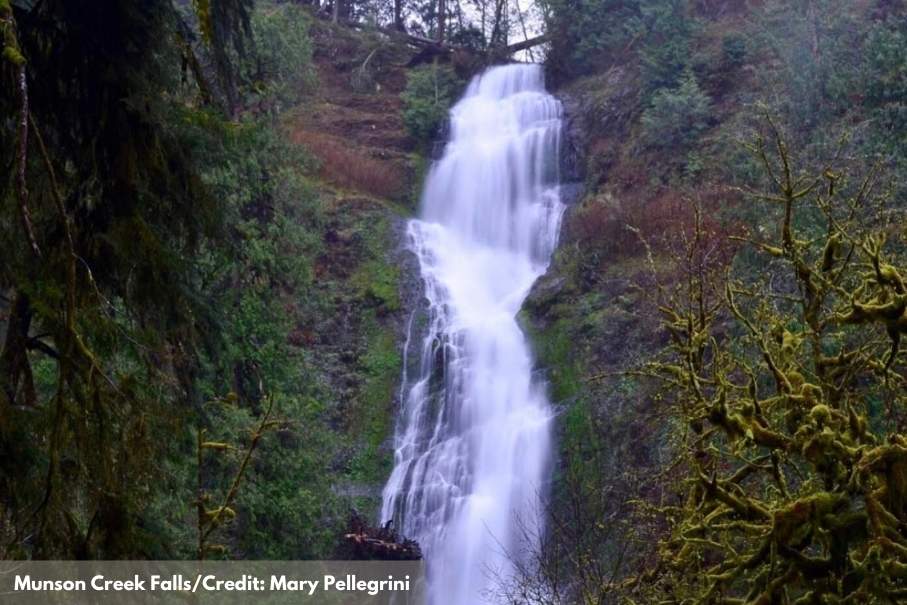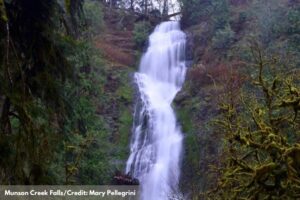 Travel south along the Oregon Coast from Oceanside to The Nature Conservancy's Cascade Head Preserve. Hike the 3.4-mile trail to see rare wildflowers, including hairy checkermallow and the Cascade Head catchfly – most of the catchfly's world population found only here.
Port Orford Heads State Park is home to a number of wildflower hikes. Look for coast lilies and coastal gumweed. The entire Curry county shoreline is public, bordered by scenic viewpoints, parks, sea stacks and natural bridges. Hike through a forest of mixed conifer into rugged headlands to spot wild iris, cat's ear and hot-pink salmonberry flowers. Day trip from WildSpring Guest Habitat
Eastern Oregon
Wilson Ranches Retreat should be your home base when visiting the John Day Fossil Beds. Take a stroll along the Clarno Unit trails to see Mariposa lilies, orange globe mallow, purple sage, prairie clovers and more. Look for golden bee plant, hedgehog cactus and bitterroot along the five Painted Hills trails through May.
Wilson Ranches Retreat provides the perfect accommodations when traveling the Journey Through Time Scenic Byway and the Wild and Scenic John Day River. The Ranch offers up true Oregon hospitality and an Old West Experience.
Head into the North Eastern corner of Oregon and the Zumwalt Prairie Preserve. The Prairie is situated in the Wallowa River Valley northeast of Joseph, Oregon, and the Bronze Antler Bed and Breakfast. A tapestry of more than 100 wildflower species, from lupine to goldenrod find space in the 33,000 acres. This Nature Conservancy preserve is part of the largest intact bunchgrass prairie in North America.
Portland Region
Just minutes from Fulton House Bed and Breakfast is Tryon Creek State Natural Area hikers can spot the white three-petaled Trillium on the aptly named Trillium Trail.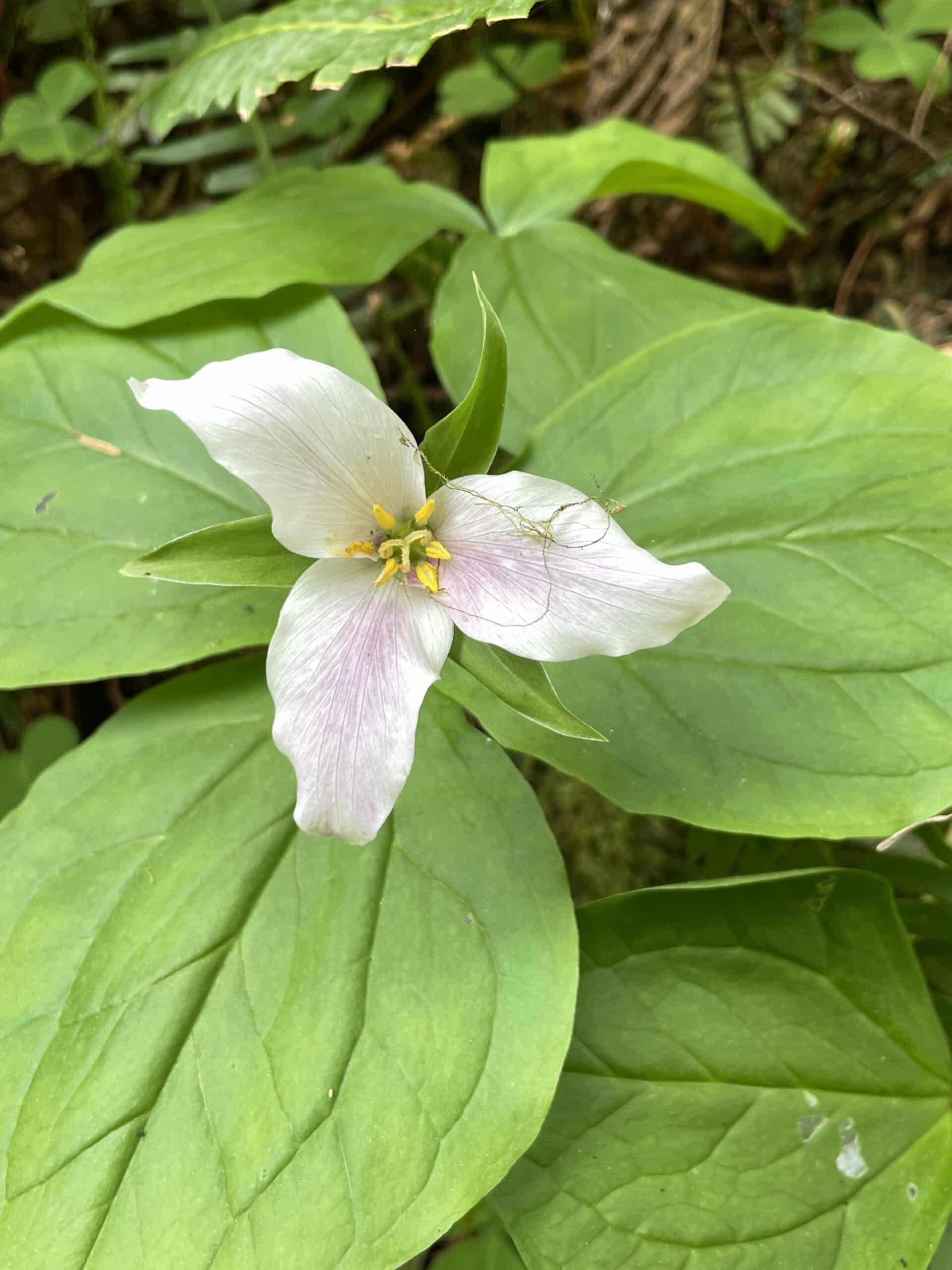 Tucked in the neighborhoods of West Linn, the Camassia Natural Area is in a lesser-known wildflower haven that is a must-visit come springtime. You'll find many species of wildflower, including camas lily, blue-eyed Mary and buttercup.
Powell Butte Nature Park is home to 611 acres of meadowland and forest that is open to hikers, mountain bikers and horseback riders. In the spring, you can spot more than a dozen wildflower species, including foxglove, Oregon sunshine, dog rose and blue elderberry.
Mt Hood and the Columbia River Gorge
Located near Hood River, Rowena Crest has one of the most incredible views of the Columbia Gorge. The wide, paved pullout along the Historic Columbia River Highway is at the top of a high hill, which allows for spectacular panoramic views of the Columbia River, a hidden lake, the curved highway and basalt cliffs.
The Tom McCall Preserve is open from March 1 to October 31. Oregon's most impressive displays of spring wildflowers is found amidst the mounds, swales and vernal pools of this grassland preserve. More than 300 plant species, including grass widows, prairie stars, shooting stars, balsamroot, lupine and Indian paintbrush thrive here.
The open grasslands are home to four plant species unique to the Columbia River Gorge: Thompson's broadleaf lupine, Columbia desert parsley, Thompson's waterleaf and Hood River milk-vetch
Head to The Mountain
For spectacular summer Wildflower Bloom and waterfalls start at the Mt Hood Meadows Ski Resort parking lot, take the service road up to Upper Heather Canyon Falls then hike the Timberline Trail past Pencil Falls and back down to the lodge. The wildflowers were amazing. The views were stunning. Take a bit off your mileage with a ride on the Stadium chair lift for trail access.
You can extend your hike with the Umbrella Falls and Sahalie Falls, a 3.4 mile moderately trafficked trail located near Mount Hood Parkdale, Oregon that offers scenic views and is rated as moderate. The trail is primarily used for hiking, walking, wildflowers, nature trips, and bird watching and is best used from May until September.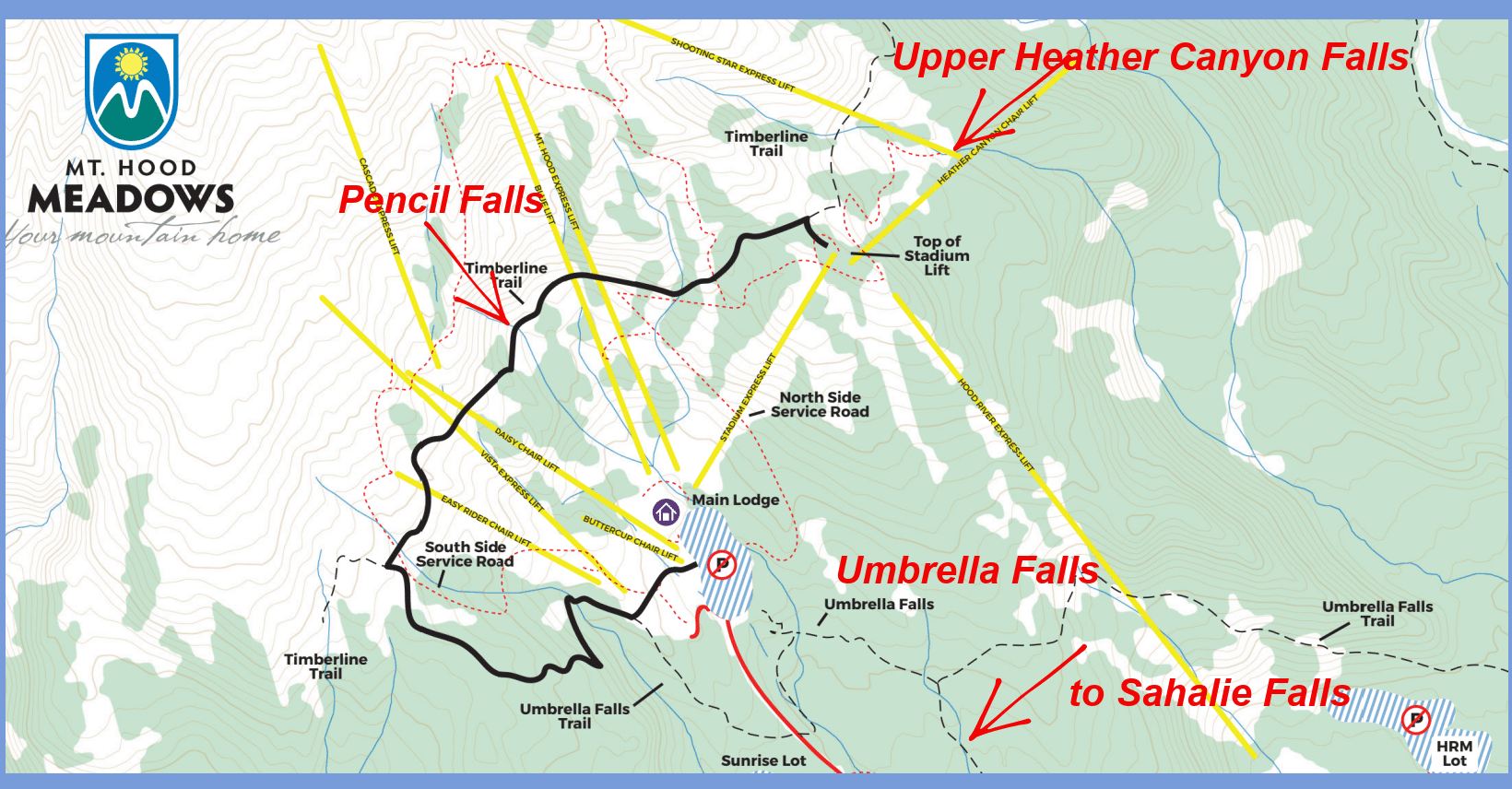 Start, and end, your adventure chasing wildflowers and waterfalls on Mt Hood at the Old Parkdale Inn Bed and Breakfast.
Oregon Bed and Breakfast Guild is ready to share Oregon with you: it's environment, culture, and heritage. Combine gracious hospitality with ambiance at an inspected and approved Oregon Bed and Breakfast Guild member Inn.
Hospitality Update: Our inns are following COVID-19 protocol guidance from the Oregon Health Authority. 
Although mask guidelines are lifted:
● Some businesses may choose to still require masks.
● Some people may choose to still wear a mask.
We have all struggled through COVID-19 and could use a little kindness. Please be respectful of local businesses and their workers and most importantly kind to yourself.