Dundee, Oregon nestled in the Red Hills of the Willamette Valley. Ideally located between the mountains and the Oregon coast, Dundee offers everything a food and wine destination should: casual elegance and small-town hospitality will create an unforgettable experience.
Dozens of award-winning area wineries have tasting rooms in town, and wineries dot the countryside of the Dundee Hills AVA
Remarkable culinary experiences at local farm to table & fine dining restaurants as well as the Durant Olive Mill, an artisan cheese producer and a brewery.
Home to the Fueled by Fine Wine Half-Marathon, with a course through the rolling hills of vineyards
Bed and Breakfasts in Dundee Oregon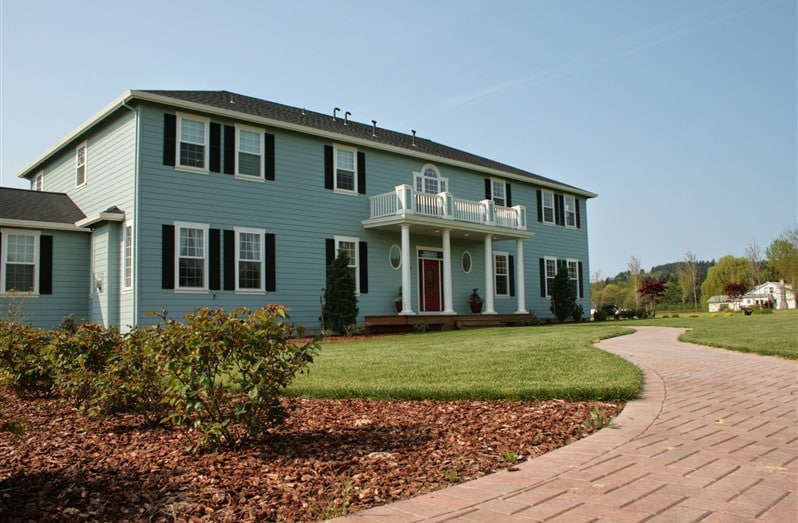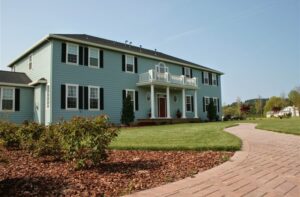 La Bastide Bed and Breakfast – Within 2 miles of more than 25 wineries and tasting rooms in the Willamette Valley. You'll appreciate both the privacy of a modern estate and charm of a country inn. Phone 503-351-4329  Check Availability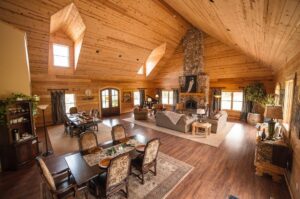 Franziska Haus Bed & Breakfast – Located in the Dundee Hills AVA Franziska Haus Bed & Breakfast provides a unique lodging experience to travelers in the hunt for Oregon's famous Willamette Valley Wines. Phone 503-887-0879  View Availability
Bed and Breakfasts near Dundee Oregon
Yamhill Vineyards Bed and Breakfast – Yamhill – "Come stay where fine wines are born!" A little known gem located in the heart of the Willamette Valley wine country, Yamhill Vineyards Bed & Breakfast is surrounded by vineyards, spectacular views,
Phone: 503-662-3840 View Availability
R. R. Thompson House – Carlton – Stroll to restaurants tasting rooms and shops from our convenient location in the heart of Oregon Wine Country. Just three blocks from historic Main Street


Phone: 503-852-6236 

View Availability
The Carlton Inn Bed and Breakfast – Carlton – Come and stay where you arrive as a guest, and depart as a friend. Park your car at the Inn, and stroll to numerous tasting rooms, unique shops and wonderful restaurants. Phone: 503-852-7506 View Availability
A' Tuscan Estate Bed and Breakfast – McMinnville – With a total of six rooms between two houses, we are the perfect spot for your escape from reality. Our location you to enjoy Oregon Wine Country in the comfort of a relaxing, convenient home. Phone: 503-434-9016 View Availability
Chehalem Ridge B&B – Newberg – Perched on eight acres atop Chehalem Mountain overlooking the Willamette Valley and Coast Range, the B&B offers a peaceful retreat between adventures in the valley below. The contemporary house reflects the spirit, history and character of Oregon in each of the five uniquely decorated bedrooms.
Phone: 503-538-3474  View Availability
The DreamGiver's Inn – Newberg – is a beautiful Oregon Bed & Breakfast situated on 10 acres with views of Mt. Hood, vineyards and the Southern Valley, just 7 miles from the I-5 Freeway.
Phone: 503-625-1476.  View Availability at The DreamGiver's Inn 
The Setting Inn Willamette Valley – Newberg – experience the best of the Willamette Valley Oregon Wine Country. From the manicured 10-acre property perched on the hill, you will experience the understated elegance of their 8 guest rooms that perfectly balances a sense of luxury and practical comfort. Phone: 503-554-9528  View Availability
Youngberg Hill Vineyards & Inn – McMinnville – Oregon's premier wine country inn and one of Wine Spectator's favorite locations; set on a 50 acre hilltop and surrounded by organic 25 year old vineyards.
Phone: 503-472-2727  View Availability
Bella Collina Bed and Breakfast – Amity – Situated on a hillside with views of vineyards, farmlands and the Coast Range. Offering an ideal venue for a romantic getaway, friends retreat, and wine tasting adventures. Phone 541-272-1700  Check Availability
Willamette Valley Bed and Breakfast – Newberg
Phone: 425-495-1181 View Availability
Oregon Bed and Breakfast Guild is ready to share Oregon with you: it's environment, culture, and heritage. Combine gracious hospitality with ambiance at an inspected and approved Oregon Bed and Breakfast Guild member Inn.