Newberg, Oregon, nestled in the heart of wine country, features shopping, lodging, restaurants, services, entertainment and events.
The bed and breakfasts of Newberg, Oregon welcome you to the first stop on Willamette Valley wine country tours when coming from Portland
Highlights in Newberg, Oregon:
Explore the wineries and wines of the Chehalem Mountains AVA within the Willamette Valley
Many downtown wine tasting rooms within walking distance
Wine tours by limo, luxury SUV and helicopter
Newberg Wednesday Market, offering fresh local produce, food, flowers & live music
An eclectic collection of cafes, coffee shops, and shopping
Historic architecture, including the Hoover-Minthorn House, childhood home of President Herbert Hoover, and the Newberg Public Library, an early 20th Century Carnegie Library
George Fox University has student art shows, theater and concerts
Fine dining available at The Painted Lady Restaurant, with James Beard nominee Chef Allen Rout, Jory and many more casual fine dining experiences
Arts & culture are on display at Art Elements, the Chehalem Cultural Center
Newberg Area offers much to see and do
These inspected B&B inns offer elegant accommodations close to the highlights of the Newberg, Oregon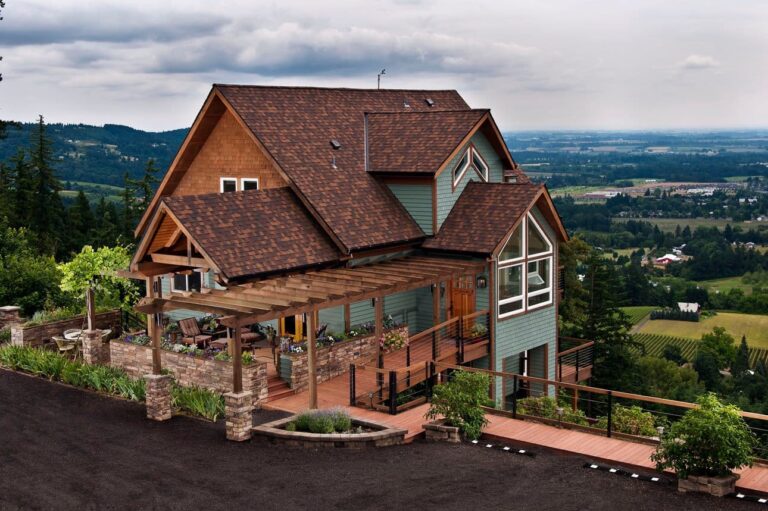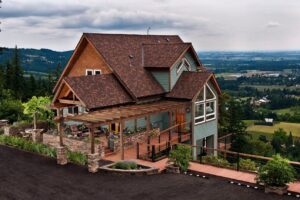 Chehalem Ridge B&B – Perched on eight acres atop Chehalem Mountain overlooking the Willamette Valley and Coast Range, the B&B offers a peaceful retreat between adventures in the valley below. The contemporary house reflects the spirit, history and character of Oregon in each of the five uniquely decorated bedrooms.
Phone: 503-538-3474  View Availability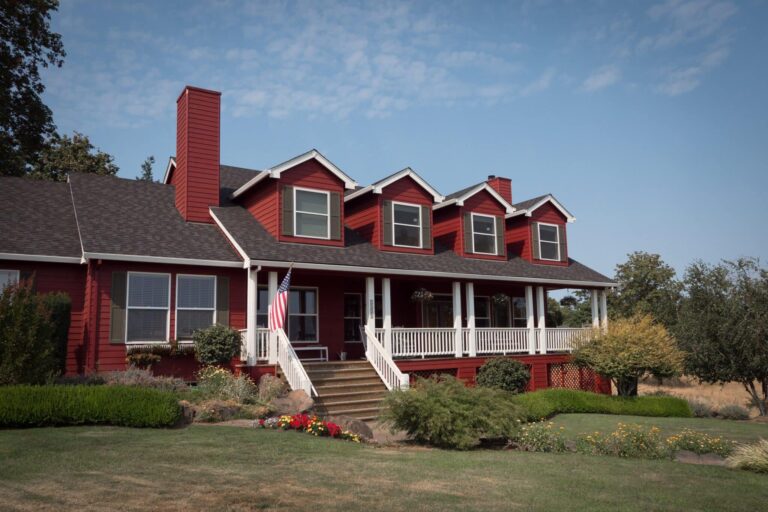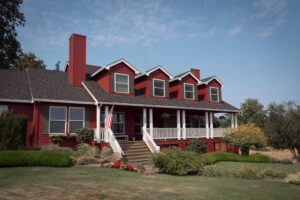 The DreamGiver's Inn is a beautiful Oregon Bed & Breakfast situated on 10 acres with views of Mt. Hood, vineyards and the Southern Valley, just 7 miles from the I-5 Freeway.
Phone: 503-625-1476
View Availability at The DreamGiver's Inn 
The Setting Inn Willamette Valley welcomes you to experience the best of the Willamette Valley Oregon Wine Country. From the manicured 10-acre property perched on the hill, you will experience the understated elegance of their 8 guest rooms that perfectly balances a sense of luxury and practical comfort. Phone: 503-554-9528  View Availability
Willamette Valley Bed and Breakfast 
Phone: 425-495-1181 View Availability
Bed & Breakfasts located in the Newberg Area:
Yamhill Vineyards Bed and Breakfast – Yamhill – "Come stay where fine wines are born!" A little known gem located in the heart of the Willamette Valley wine country, Yamhill Vineyards Bed & Breakfast is surrounded by vineyards, spectacular views,
Phone: 503-662-3840 View Availability
La Bastide Bed and Breakfast –  Dundee. Within 2 miles of more than 25 wineries and tasting rooms in the Willamette Valley. You'll appreciate both the privacy of a modern estate and charm of a country inn. Phone 503-351-4329  Check Availability
Franziska Haus Bed & Breakfast – Dundee – Located in the Dundee Hills AVA Franziska Haus Bed & Breakfast provides a unique lodging experience to travelers in the hunt for Oregon's famous Willamette Valley Wines. Phone 503-887-0879  View Availability
R. R. Thompson House – Carlton – Stroll to restaurants tasting rooms and shops from our convenient location in the heart of Oregon Wine Country. Just three blocks from historic Main Street


Phone: 503-852-6236 

View Availability
The Carlton Inn Bed and Breakfast – Carlton – Come and stay where you arrive as a guest, and depart as a friend. Park your car at the Inn, and stroll to numerous tasting rooms, unique shops and wonderful restaurants. Phone: 503-852-7506 View Availability
A' Tuscan Estate Bed and Breakfast – McMinnville – With a total of six rooms between two houses, we are the perfect spot for your escape from reality. Our location you to enjoy Oregon Wine Country in the comfort of a relaxing, convenient home. Phone: 503-434-9016 View Availability
Youngberg Hill Vineyards & Inn – McMinnville – Oregon's premier wine country inn and one of Wine Spectator's favorite locations; set on a 50 acre hilltop and surrounded by organic 25 year old vineyards.
Phone: 503-472-2727  View Availability
Bella Collina Bed and Breakfast – Amity – Situated on a hillside with views of vineyards, farmlands and the Coast Range. Offering an ideal venue for a romantic getaway, friends retreat, and wine tasting adventures. Phone 541-272-1700  Check Availability
Oregon Bed and Breakfast Guild is ready to share Oregon with you: it's environment, culture, and heritage. Combine gracious hospitality with ambiance at an inspected and approved Oregon Bed and Breakfast Guild member Inn.