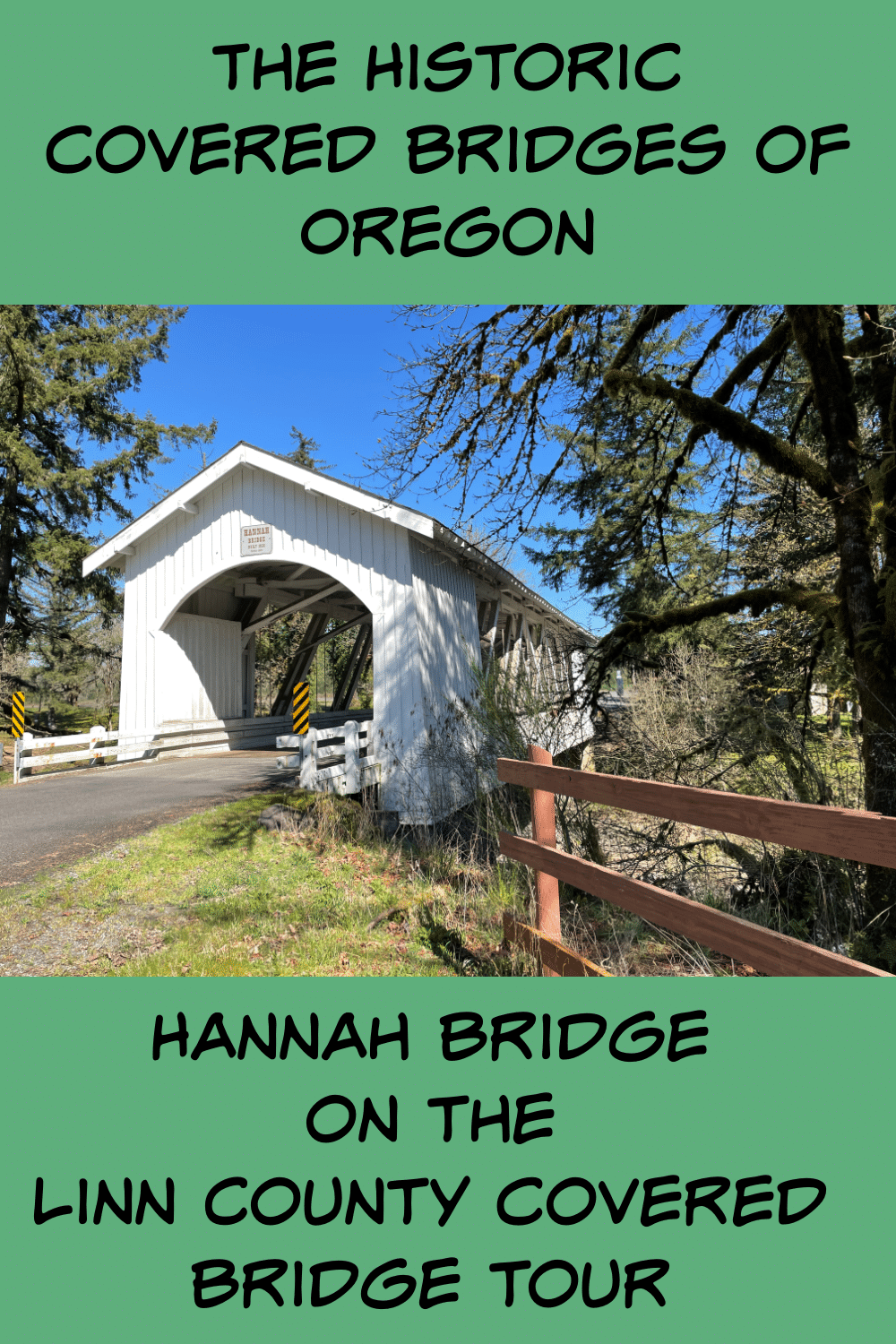 Oregon has the largest collection of historic covered bridges in the western part of the United States, with over 50 covered spans. These timber bridges were often covered to protect them from the weather. The remaining examples of this obsolete bridge construction technology, generally located in pastoral rural settings, provide one of the most significant tourist attractions in the state.
For the geocachers among us, I have found caches at over 20 of these bridges on the Oregon Covered Bridge Tours.
Explore and Discover Oregon History
Allow the Innkeepers of the Oregon Bed and Breakfast Guild to share local examples of Oregon History then take the road less traveled along Oregon's Backroads.
** Can you guess which covered bridge is featured in the photo?  Answer at the end of this post.
We took a road trip for seek out some of the 20 covered bridges in Lane County, a county that has the distinction of possessing more covered bridges than any other county west of the Mississippi.  Seventeen of these bridges are listed in the National Register of Historic Places.
We started our journey in Eugene, Oregon and headed east on Hwy 58, finding 6 historic covered bridges along the way. You could easily do them in one day using an Oregon Bed and Breakfast as your home base. Take a couple of days to discover all Lane County has to offer.
The Innkeepers of the Oregon Bed and Breakfast Guild invite you to explore our historic destinations. The heyday of covered bridge building in Oregon occurred between 1905 and 1925 when there were an  estimated 450 covered bridges in the state. By 1977, this number had dwindled to 56. All but one of these historic bridges can be found west of the Cascade Range. The Rock O' The Range, Covered Bridge is just north of Bend. The others can be found in the Willamette Valley and west toward the Oregon Coast near many inns of the Oregon Bed and Breakfast Guild. Plan our next authentic adventure along the backroads of Oregon.
Oregon Bed and Breakfast Guild is ready to share Oregon with you: it's environment, culture, and heritage. Combine gracious hospitality with ambiance at an inspected and approved Oregon Bed and Breakfast Guild member Inn.
Hospitality Update: Our inns are following COVID-19 protocol guidance from the Oregon Health Authority. 
Although mask guidelines are lifted:
● Some businesses may choose to still require masks.
● Some people may choose to still wear a mask.
We have all struggled through COVID-19 and could use a little kindness. Please be respectful of local businesses and their workers and most importantly kind to yourself.
** If you guessed Goodpasture Bridge on the McKenzie River you were correct