La Bastide Bed and Breakfast in Oregon's Wine Country
La Bastide Bed and Breakfast is located in Dundee, Oregon, within 2 miles of more than 25 wineries and tasting rooms in the Willamette Valley. You'll appreciate both the privacy of a modern estate and charm of a country inn.
Innkeepers Mark and Elizabeth built La Bastide Bed & Breakfast in 2014 with the goal of creating a special place to enjoy great food and great service in the heart of Oregon wine country. The name "bastide" refers to a country house in France and La Bastide reflects a French influence that is part of both the innkeepers style as well as the style of the wines made in the Dundee hills.
The inn offers 7 charming guest rooms, all with queen sized beds, private bathrooms, fireplace and vineyard views. The perfect place for a romantic getaway or to relax after a day exploring the Dundee Hills AVA.
Hospitality Done Right
An elegant two course gourmet breakfast is made and served from scratch each morning. The fruit course may be something like fresh local Oregon berries with yogurt and house made granola, poached pears with raspberry sauce, or broiled grapefruit with coconut. A hot entree will follow, such as poached eggs on toast, oven pancake with seasonal fruit sauce, or smoked salmon egg scramble.
Wine Country Foodie
Fresh Cinnamon Scones with a Cream Cheese Glaze, Open Faced Croque Madame, or Artichoke, Spinach, and Sun-Dried Tomato Breakfast Sandwich. Learn how this Oregon Wine Country Inn makes these fabulous dishes and others on their Wine Country Foodie YouTube Channel.
La Bastide strives to create a comfortable, relaxing and memorable experience and the innkeepers are always happy to recommend local restaurants and activities.
"Highly recommend! We had a wonderful time at La Bastide B&B, the property is great, great rooms, and very clean. And the breakfast was amazing!" a Tripadvisor contributor
Order Oregon B&B Gift Certificates Now. Redeem them at La Bastide B&B or any one of our member inns.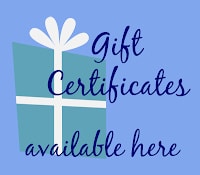 E-mail info@obbg.org or call OBBG at 503-893-4210. Please leave a message as this line is monitored by our busy innkeepers. We'll get back to you for the details: who will be the recipient of your thoughtful gift, acquire your payment method and shipping information. We'll send them by mail, to either you or the recipient, with delivery confirmation. The recipient will have a great time getting away to a high-quality destination of their choice.
OBBG Lodging Gift Certificates are available in $25 increments and can be redeemed at every Oregon Bed & Breakfast Guild member across the state. With 25 members to choose from that's a lot of choices and with an 18 months expiration recipients have plenty of time to redeem them at the Inn of their choosing.
The Oregon Bed and Breakfast Guild offers a wide variety of inns, from a small guest cottage or two-room bed and breakfast to a larger country inn or small historic hotel.
Oregon Bed and Breakfast Guild is ready to share Oregon with you: it's environment, culture, and heritage. Combine gracious hospitality with ambiance at an inspected and approved Oregon Bed and Breakfast Guild member Inn.
Hospitality Update: Our inns are following COVID-19 protocol guidance from the Oregon Health Authority. 
Although mask guidelines are lifted:
● Some businesses may choose to still require masks.
● Some people may choose to still wear a mask.
We have all struggled through COVID-19 and could use a little kindness. Please be respectful of local businesses and their workers and most importantly kind to yourself.