Guest contributor: Mary Pellegrini – Old Parkdale Inn Bed and Breakfast in Oregon's Hood River Valley
Many years ago we received the Joy of Cooking Cookbook as a wedding gift, 1972 edition. My dream of being an innkeeper started about 25 years later. I went to JOC for breakfast treats inspiration. Steve and I had scones almost every weekend relying on this simple scone recipe:
Preheat oven to 450°. Prepare cookie sheet with a sheet of parchment paper
2 cups flour
2 ¼ teaspoon baking powder
1 tablespoon sugar
½ teaspoon salt
Cut into this ¼ cup of butter
Beat in a separate bowl
2 eggs
⅓ cup of cream
Reserve about a tablespoon of this.
Make a well in the dry ingredients and pour in liquid.  Stir with a wooden spoon, incorporating all the liquid, working as little as possible. Place it on a lightly floured board, form it into a flat round about ¾ inch thick. Brush on reserved cream/egg, sprinkle with salt or sugar and cut into 6 triangles.
Transfer to prepared baking sheet and bake about 15 minutes.
I've made a variety of scones using this simple recipe: ham and cheese, blueberry, apple cinnamon, peach, orange ginger.
This morning: Pumpkin Spice. Added about a teaspoon of Pumpkin Spice mix and about a half cup of canned pumpkin. And made a pumpkin pie spice glaze: 1 cup powdered sugar, 2 tablespoons Califia Farms Pumpkin Spice Barista with Oat milk and a shake of pumpkin pie spice.
Mt Hood and Columbia Gorge Region Bed and Breakfast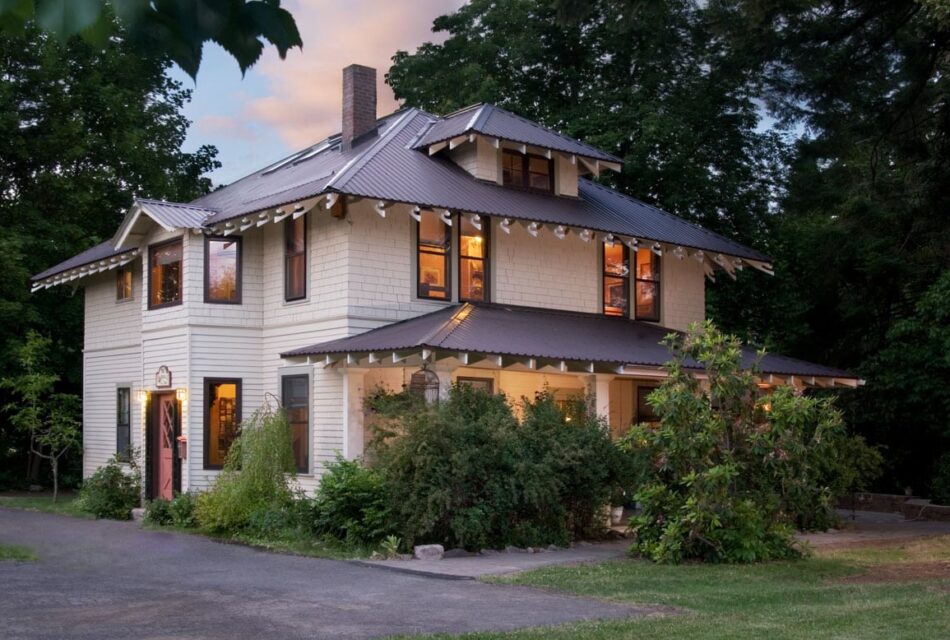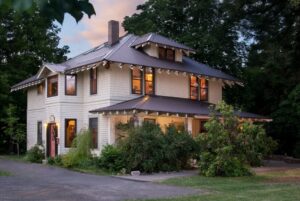 Old Parkdale Inn Bed and Breakfast – Recognized as an Oregon Bike Friendly Business and now with two EV charging stations. Mid way between Hood River, the Columbia River Gorge and Mt Hood, the Old Parkdale Inn with three well appointed guests rooms, is the ideal home base for outdoor adventures or a quiet retreat
Phone: 541-352-5551 View Old Parkdale Inn Availability
Order Oregon B&B Gift Certificates Now. Redeem them at the Old Parkdale Inn B&B or any one of our member inns.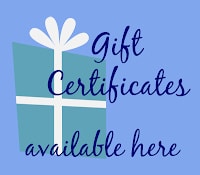 E-mail info@obbg.org or call OBBG at 503-893-4210. Please leave a message as this line is monitored by our busy innkeepers. We'll get back to you for the details: who will be the recipient of your thoughtful gift, acquire your payment method and shipping information. We'll send them by mail, to either you or the recipient, with delivery confirmation. The recipient will have a great time getting away to a high-quality destination of their choice.
OBBG Lodging Gift Certificates are available in $25 increments and can be redeemed at every Oregon Bed & Breakfast Guild member across the state. With 25 members to choose from that's a lot of choices and with an 18 months expiration recipients have plenty of time to redeem them at the Inn of their choosing.
The Oregon Bed and Breakfast Guild offers a wide variety of inns, from a small guest cottage or two-room bed and breakfast to a larger country inn or small historic hotel.
Oregon Bed and Breakfast Guild is ready to share Oregon with you: it's environment, culture, and heritage. Combine gracious hospitality with ambiance at an inspected and approved Oregon Bed and Breakfast Guild member Inn.
Hospitality Update: Our inns are following COVID-19 protocol guidance from the Oregon Health Authority. 
Although mask guidelines are lifted:
● Some businesses may choose to still require masks.
● Some people may choose to still wear a mask.
We have all struggled through COVID-19 and could use a little kindness. Please be respectful of local businesses and their workers and most importantly kind to yourself.