The Setting Inn Willamette Valley, upscale lodging in Newberg, Oregon
The Setting Inn Willamette Valley welcomes you to experience the best of the Willamette Valley Oregon Wine Country. From the manicured 10-acre property perched on the hill, experience the elegance of 8 guest rooms. Perfectly balance a sense of luxury and practical comfort to mirror the Oregon Wine Country ethos.
Each guest rooms offers a unique design and layout while maintaining the quintessential Setting Inn amenities: Nespresso Vertuo Machines, local legend Steven Smith Artisan Teas, Luxury Lather Brand bath amenities, Flat-screen TVs with HBO and NFL Sunday Ticket. Rest well on a signature Setting Inn King Bed and for breakfast dine on their Oregon-meets-Europe locally inspired continental breakfast delivered to your room each morning.
Take in the the Willamette Valley views from a covered balcony, the great lawn, bocce court or the courtyard all featuring inviting sitting areas to relax and sip your favorite wine. Finally, the modernized barn offers an engaging place to have some fun and make new friends with seating, TV and games.
Order Oregon B&B Gift Certificates Now. Redeem them at The Setting Inn Willamette or any one of our member inns.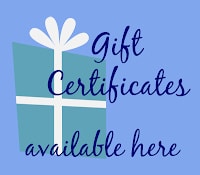 E-mail info@obbg.org or call OBBG at 503-893-4210. Please leave a message as this line is monitored by our busy innkeepers. We'll get back to you for the details: who will be the recipient of your thoughtful gift, acquire your payment method and shipping information. We'll send them by mail, to either you or the recipient, with delivery confirmation. The recipient will have a great time getting away to a high-quality destination of their choice.
OBBG Lodging Gift Certificates are available in $25 increments and can be redeemed at every Oregon Bed & Breakfast Guild member across the state. With 25 members to choose from that's a lot of choices and with an 18 months expiration recipients have plenty of time to redeem them at the Inn of their choosing.
The Oregon Bed and Breakfast Guild offers a wide variety of inns, from a small guest cottage or two-room bed and breakfast to a larger country inn or small historic hotel.
Oregon Bed and Breakfast Guild is ready to share Oregon with you: it's environment, culture, and heritage. Combine gracious hospitality with ambiance at an inspected and approved Oregon Bed and Breakfast Guild member Inn.
Hospitality Update: Our inns are following COVID-19 protocol guidance from the Oregon Health Authority. 
Although mask guidelines are lifted:
● Some businesses may choose to still require masks.
● Some people may choose to still wear a mask.
We have all struggled through COVID-19 and could use a little kindness. Please be respectful of local businesses and their workers and most importantly kind to yourself.