Rogue Creamery Lavender Cheddar Spring Tart
An Oregon Culinary Delight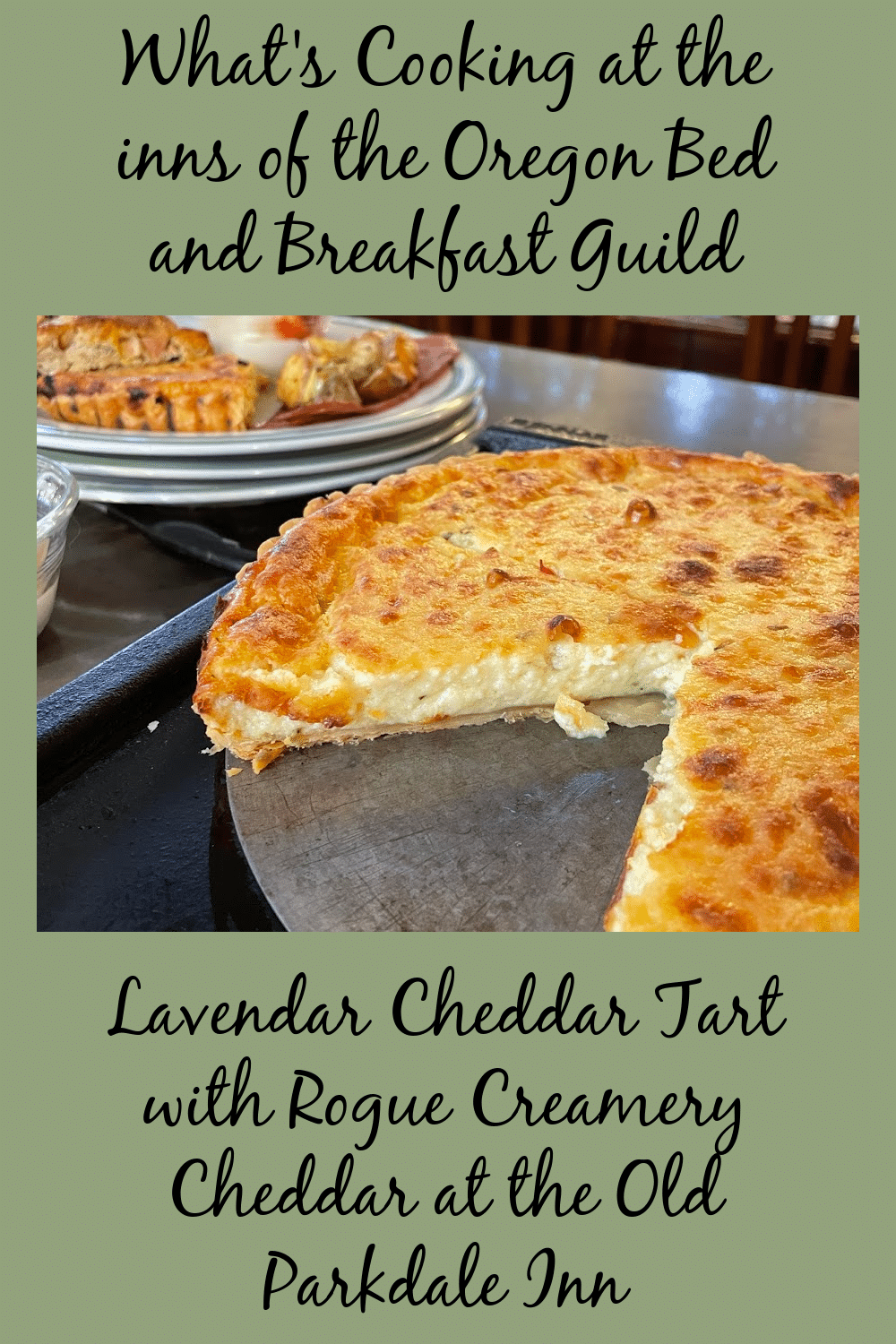 As bed and breakfast innkeeper we are always looking for unique breakfast recipes to serve guests, one that will provide a true Oregon Culinary experience using fresh Oregon ingredients.
The Rogue Creamery, in Central Point, Oregon, is a "artisan cheese company, with people dedicated to the sustainability and the art and tradition of making the world's finest handmade cheese".
Lavender Cheddar Spring Tart
Pie Crust in a 13 inch springform pan
1 cup ricotta cheese
8 oz Rogue Creamery Lavender Cheddar- shredded
2 eggs
2 Tbs butter
1/4 cup flour
1/4 cup milk
salt and pepper to taste
Bake pastry for about 10 minutes in a preheated 350 degree oven. In a food processor blend the remaining ingredients until smooth. Pour into pastry shell and bake for another 20 minutes or until set. Serve topped with fresh fruit and herbs.
This is a simple tart, with its light, creamy texture and subtle hint of lavender receives high compliments from guests and has earned a spot on the Old Parkdale Inn's Spring breakfast menu as has the Lavender Cheddar Panini Sandwich with Apples, Spinach and Red Onion.
Oregon Bed and Breakfast Guild is ready to share Oregon with you: it's environment, culture, and heritage. Combine gracious hospitality with ambiance at an inspected and approved Oregon Bed and Breakfast Guild member Inn.
Hospitality Update: We all may be a little rusty, and a little leery, on planning trips just yet. And while it's almost safe enough to climb aboard that travel train, we're ready when you are! Our inns have been proactively doing everything in our power to keep you safe and welcome you back. Not sure if your favorite inn is open? Give them a call as they just might be.