A'Tuscan Estate Bed and Breakfast offers beautiful accommodations and wonderful cuisine in the heart of Oregon's Wine Country.
Caprese Baked Egg Cups
YIELD: MAKES 4 CUPS [2 X 3 1/2 IN RAMEKINS]
\INGREDIENTS:
4 or 8 eggs (depending on if you want 1 or 2 eggs per cup)

1-pint mixed color grape tomatoes, halved

3-4 ounces mozzarella cheese, chopped 

8-10 fresh basil leaves

2 teaspoons cream or milk

salt and pepper

toasted baguette for dipping

softened butter
DIRECTIONS: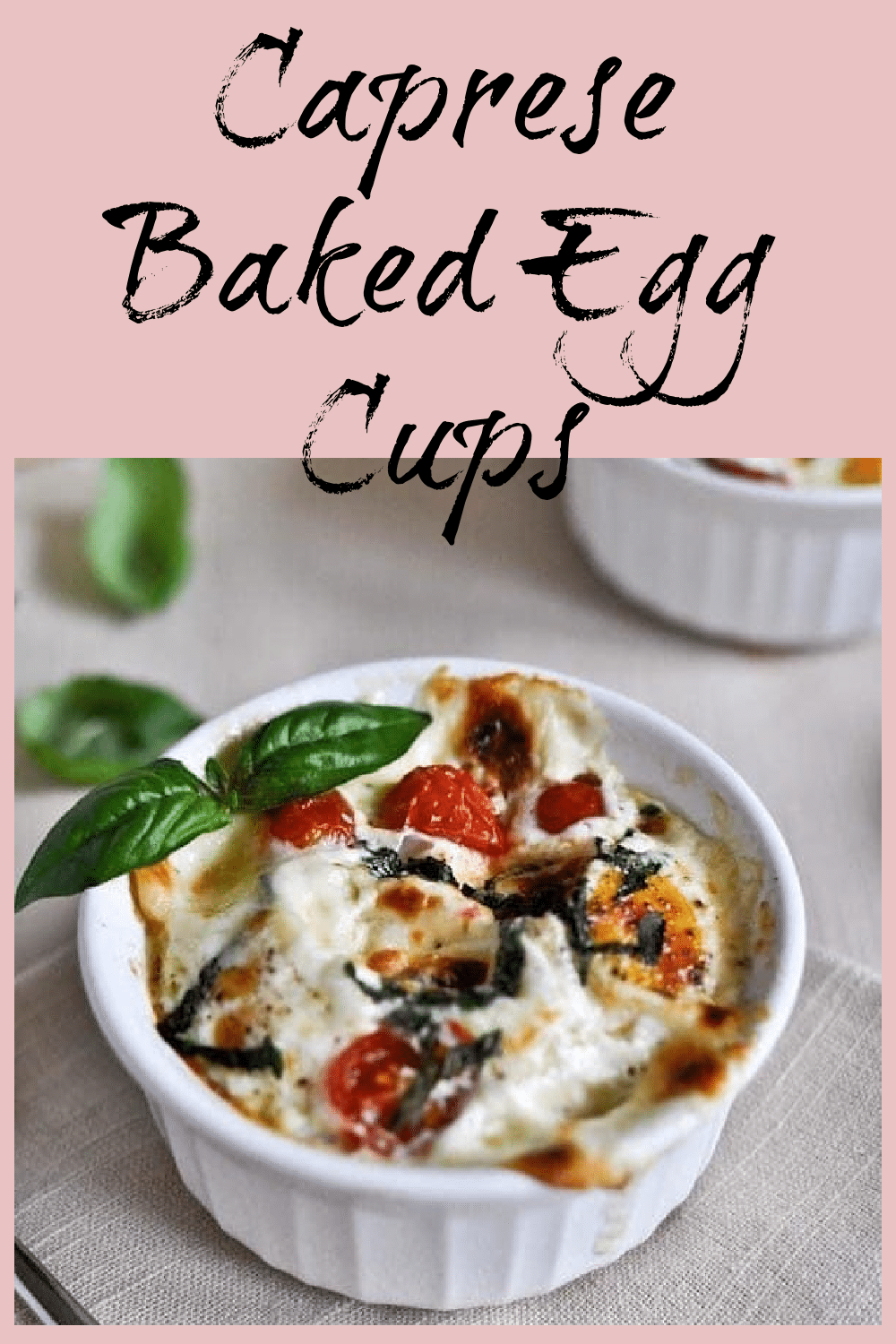 Preheat oven to 350 degrees F.
Butter each ramekin and fill with a few pieces of tomato, cheese and basil. Crack one or two eggs into each and season with salt and pepper, then add 1/2 teaspoon of cream to each egg to prevent them from drying. Add a few tomatoes, cheese and basil on top and set on a baking sheet. Bake for 20-25 minutes for firm yolks, less if you prefer them runny. Serve hot with toasted, crusty bread.
Adapted from: How Sweet Eats.
A'Tuscan Estate Bed and Breakfast is a 1928 Colonial Style Home with a decidedly European Flair a mere five blocks from downtown McMinnville with great restaurants, shops and wine tasting rooms.
Recipes from the Innkeepers of the Oregon Bed and Breakfast Guild will differ depending on the region of Oregon you are visiting as will your culinary experience.
We can't wait for you to come back. And for those of you who can't make the trip just now, we share some recipes you may have been treated to when you visited the inns of the Oregon Bed and Breakfast Guild.
Oregon Bed and Breakfast Guild is ready to share Oregon with you: it's environment, culture, and heritage. Combine gracious hospitality with ambiance at an inspected and approved Oregon Bed and Breakfast Guild member Inn.
Hospitality Update: Our inns are following COVID-19 protocol guidance from the Oregon Health Authority. 
Although mask guidelines are lifted:
● Some businesses may choose to still require masks.
● Some people may choose to still wear a mask.
We have all struggled through COVID-19 and could use a little kindness. Please be respectful of local businesses and their workers and most importantly kind to yourself.