9 Days In Oregon will be a great adventure for sure
Waves and Wines, Cascade Peaks and Waterfalls
Lyn from Louisiana asks:
'I am planning a trip to Oregon in September for about 9 days. We're looking to spend a couple days on the Oregon Coast. We really only want 2 days of our trip to traveling time, so I prefer something not too far apart that all my time will be on the road. Any must sees? I generally prefer small towns with charm and not so much big city life.I would also like to know more about tours, so my husband can enjoy the trip too. It sounds as though we have two airport options, I'm leaning towards Eugene, again prefer not too big of a city. ANY help is appreciated.'
First, we'll  tackle the easy question:
Yes, Eugene airport is an option. Eugene might be a bit more expensive, but not too bad. The Portland Airport is actually relatively small and you skirt the city on freeways to get out of the area. It might work to fly into Eugene and out of Portland to avoid extra driving?
Next: Oregon is a big state. This itinerary will lead you to Waves and Wines, Cascade Peaks and Waterfalls
Day 1-3 – From Eugene head toward the Oregon Coast via Newport Oregon, Depoe Bay and on up the coast to Lincoln City and Brey House B&B (2 hours driving)
Yaquina Head Lighthouse and the Yaquina Head Outstanding Natural Area. The tallest lighthouse you can find along the Oregon Coast. Featured photo
Depoe Bay Whale Watching Center
Lincoln City revels in kite festivals and glass blowing, saltwater taffy and music festivals. Be on the lookout for the colorful glimmer of hand-blown glass floats when exploring our Oregon Coast beaches
Support local artists with Tax free shopping
Head back into the Willamette Valley and MaMere's Guesthouse
Day 4-6 – Monmouth Oregon is in a beautiful area with a small college and wineries, so much to see and do.
Support local artists with Tax free shopping
Mt Hood and the Columbia River Gorge
Day 7-8: 2.5 hours Northeast from Monmouth to the Old Parkdale Inn Bed and Breakfast near Mount Hood.
Scenic country backroads past nurseries, Christmas Tree farms
Support local artists with Tax free shopping
Back to Portland through the Columbia River Gorge
Day 9 – Explore the Columbia River Gorge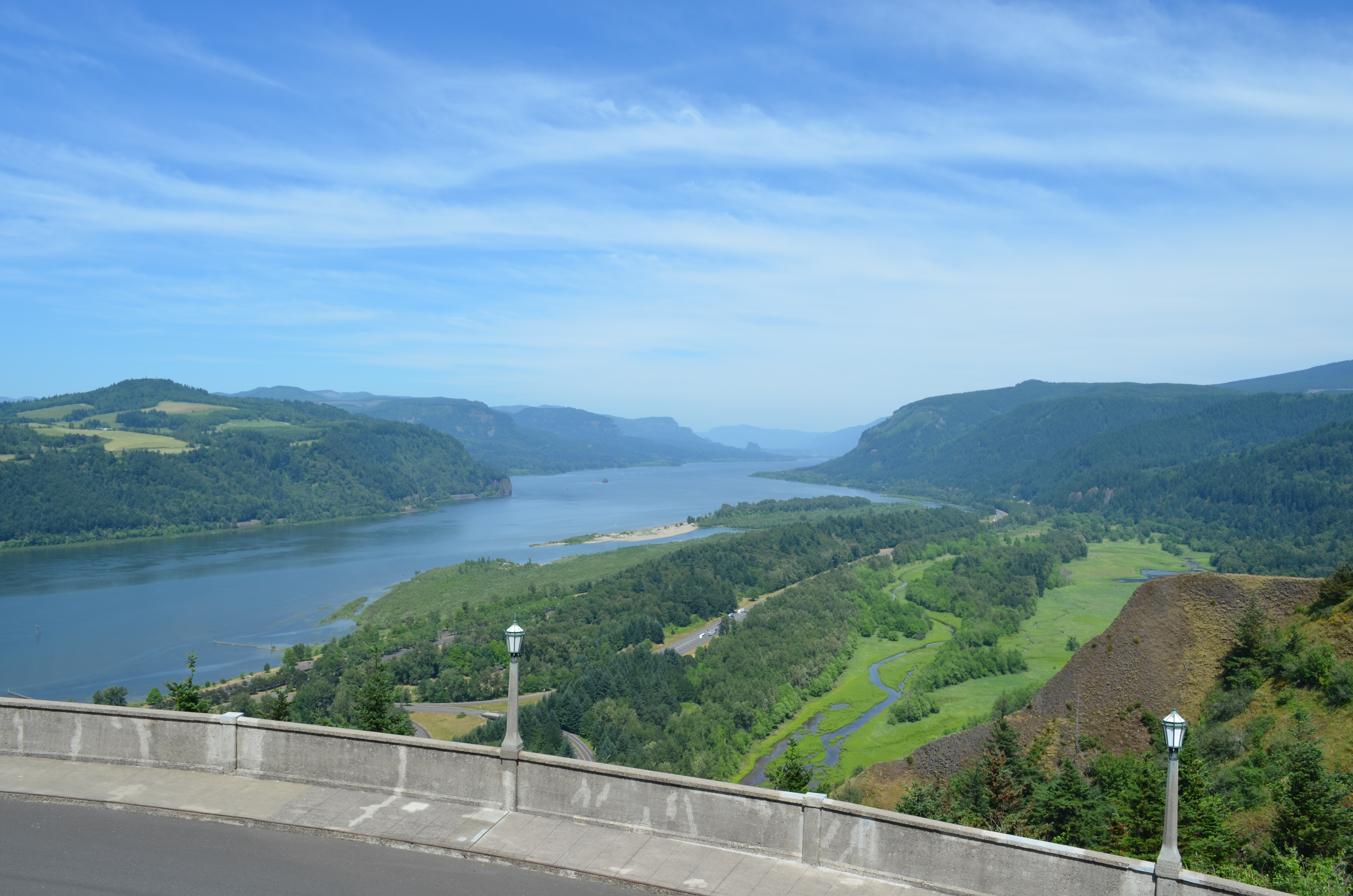 The innkeepers with the Oregon Bed and Breakfast Guild are certainly the best resource to ask what to see, what to do, and where to eat near them.
Flying in and out of Portland would only be adding a few extra miles, same number of days, and you'd certainly see a bit more of our diverse state.
Portland to Lincoln City
Lincoln City to Newport to MaMere's
MaMere's to Old Parkdale Inn
Old Parkdale Inn through the Columbia River Gorge and back to Portland.
Hope this has stirred the adventurous traveler in you. And we look forward to welcoming to Oregon. Do tell our innkeepers OBBG referred you and we'd love to see photos of your adventures.
Oregon Bed and Breakfast Guild is ready to share Oregon with you: it's environment, culture, and heritage. Combine gracious hospitality with ambiance at an inspected and approved Oregon Bed and Breakfast Guild member Inn.
Hospitality Update: Our inns are following COVID-19 protocol guidance from the Oregon Health Authority. 
Although mask guidelines are lifted:
● Some businesses may choose to still require masks.
● Some people may choose to still wear a mask.
We have all struggled through COVID-19 and could use a little kindness. Please be respectful of local businesses and their workers and most importantly kind to yourself.