Our Most Memorable Fall & Winter Breakfast Recipes
Guest Blogger Erin Gilchrist, innkeeper, A'Tuscan Estate Bed and Breakfast
'As we retreat to our homes once again during the coming months, I hope you find enjoyment in testing one or more of these recipes. Maybe memories from the kitchens of your mother or grandmother will also bring you comfort in these current times.
'We celebrate the seasonal bounty of Willamette Valley and choose to highlight recipes that reflect the local produce to enhance our guests' experiences. Fall brings out the desire for comfort food along with all that fall and winter yield: wild mushrooms, butternut squash, sweet potatoes, artichoke, brussel sprouts, pumpkin, carrots, cranberries, figs, apple, pear, eggnog and so much more. My mouth is watering just thinking about all the great recipes that can be created including any of this produce. Here are five of our favorite recipes for fall and winter that our guests enjoy in our dining room or in their guest room.  You may access the recipe by clicking on the recipe name.
During the spring when many of us had so much time on our hands, I began researching and experimenting with Vegan and Gluten-Free muffin and bread recipes. This recipe is so delicious that ALL my guests love these muffins and consistently ask for the recipe, whether they are vegan or gluten-free or neither.
I love Butternut Squash and was looking for ways to incorporate it into breakfast.  This Frittata recipe fit the bill.  You can make it in a cast iron skillet and serve wedges or I use individual frittata rings. The combination of the sweetness from the squash, the salt from the bacon and the earthiness from aged gruyere have my guests so enjoying the fall flavors.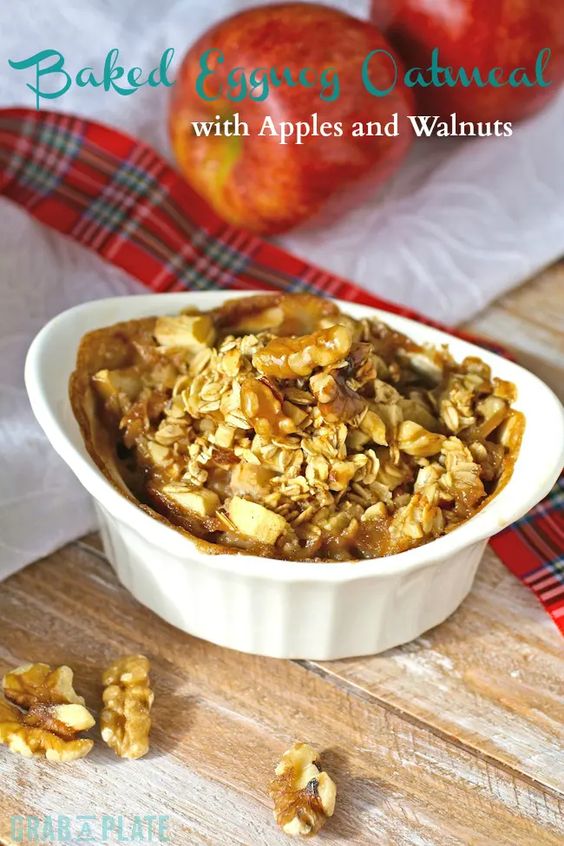 Oatmeal wasn't normally something I served, but I had a couple stay with me for an extended period of time while they quarantined prior to seeing their newborn grandson. As they began adding pounds during the initial days, they requested to eliminate one of the courses from our traditional three-course breakfast. While listing items they enjoy, Oatmeal came up.
I love to make these in colorful individual crocks and I change out the Apple for Banana on occasion and my guests can't get enough of either recipe preparation.'
This brings me right back to my grandmother's kitchen in Centerville, Indiana. I can smell the apples and cinnamon wafting throughout her house. While she certainly didn't use a slow cooker, it makes this an easy recipe to prepare allowing for multi-tasking while it simmers in the pot. This Apple Butter recipe can be used for so many things: as a spread for any muffin, biscuit or breakfast bread; as a topping for pancakes or waffles; or as a filling for crepes.
Two winters ago, I had the pleasure of traveling through northern Italy on a wine and food trip. A local restaurateur is from Alba and he organized for a group of 14 to travel Piedmont, Prosecco and Alba for 10 days. Our home base was his mother's 11 room inn above Alba:  Cascina Baresane. On our last day after touring and tasting at Carlin de Paolo winery, we were treated to a lovely lunch. One of the items was a savory rustic artichoke tart which I now create in individual pie tarts and top with a poached egg.
A'Tuscan Estate offers beautiful accommodations and wonderful cuisine in the heart of Oregon's Wine Country. A'Tuscan Estate is a 1928 Colonial Style Home with a decidedly European Flair a mere five blocks from downtown McMinnville with great restaurants, shops and wine tasting rooms.
Order Oregon B&B Gift Certificates Now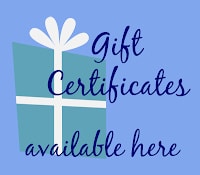 E-mail info@obbg.org or call OBBG at 503-893-4210. Please leave a message as this line is monitored by our busy innkeepers. We'll get back to you for the details: who will be the recipient of your thoughtful gift, acquire your payment method and shipping information. We'll send them by mail, to either you or the recipient, with delivery confirmation. The recipient will have a great time getting away to a high-quality destination of their choice.
OBBG Lodging Gift Certificates are available in $25 increments and can be redeemed at every Oregon Bed & Breakfast Guild member across the state. With 25 members to choose from that's a lot of choices and with an 18 months expiration recipients have plenty of time to redeem them at the Inn of their choosing.
The Oregon Bed and Breakfast Guild offers a wide variety of inns, from a small guest cottage or two-room bed and breakfast to a larger country inn or small historic hotel.
Oregon Bed and Breakfast Guild is ready to share Oregon with you: it's environment, culture, and heritage. Combine gracious hospitality with ambiance at an inspected and approved Oregon Bed and Breakfast Guild member Inn.
Hospitality Update: Our inns are following COVID-19 protocol guidance from the Oregon Health Authority. 
Although mask guidelines are lifted:
● Some businesses may choose to still require masks.
● Some people may choose to still wear a mask.
We have all struggled through COVID-19 and could use a little kindness. Please be respectful of local businesses and their workers and most importantly kind to yourself.