Pear Ginger Jam at Old Parkdale Inn Bed and Breakfast
Pear Ginger jam is a guest favorite at the Old Parkdale Inn Bed and Breakfast. An inspected and approved member of the Oregon Bed and Breakfast Guild, the Old Parkdale Inn is located in the Hood River Valley, the largest pear growing region in our nation. This jam is a beautiful gold color, with a not-too-sweet pure pear flavor, a little hit of fresh and crystalized ginger, and a bright lemony finish.
Pear Ginger Jam ~ Makes about 7-8 half pint jars
5 cups cored and chopped pears
1/4 cup fresh lemon juice
1 tablespoons grated fresh lemon zest
2 tablespoons peeled, grated fresh ginger
1/4 cup minced crystallized ginger
3 1/2 cups sugar, divided
1 3/4 oz box powdered light fruit pectin (Sure-Jell in the pink box for less sugar)
Process:
Place pears, lemon juice, zest, and ginger in a medium saucepan over high heat. Stir in 1/4 cup sugar, and the pectin. Bring to a full rolling boil (a boil that doesn't stop bubbling when stirred), stirring constantly. Stir in the remaining 3 1/4 cups sugar quickly. Return to a rolling boil, and boil exactly for 1 minute, stirring constantly. Remove from heat and skim off foam. Ladle into prepared jars, leaving 1/4 inch headspace. Process in a boiling water canner for 10 minutes (or longer if high altitude).
The thing about breakfasts at an Oregon Bed and Breakfast Guild member inn is that they'll be varied, wholesome and nutritious. And almost always local: we do local best. The important thing is that when you choose to stay at an Oregon bed and breakfast you let your innkeeper know (preferably in advance) about your eating preferences and we'll do our best to comply.
Order Oregon B&B Gift Certificates Now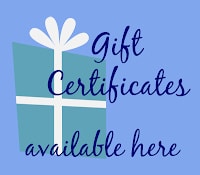 E-mail info@obbg.org or call OBBG at 503-893-4210. Please leave a message as this line is monitored by our busy innkeepers. We'll get back to you for the details: who will be the recipient of your thoughtful gift, acquire your payment method and shipping information. We'll send them by mail, to either you or the recipient, with delivery confirmation. The recipient will have a great time getting away to a high-quality destination of their choice.
OBBG Lodging Gift Certificates are available in $25 increments and can be redeemed at every Oregon Bed & Breakfast Guild member across the state. With 25 members to choose from that's a lot of choices and with an 18 months expiration recipients have plenty of time to redeem them at the Inn of their choosing.
The Oregon Bed and Breakfast Guild offers a wide variety of inns, from a small guest cottage or two-room bed and breakfast to a larger country inn or small historic hotel.
Oregon Bed and Breakfast Guild is ready to share Oregon with you: it's environment, culture, and heritage. Combine gracious hospitality with ambiance at an inspected and approved Oregon Bed and Breakfast Guild member Inn.
Hospitality Update: Our inns are following COVID-19 protocol guidance from the Oregon Health Authority. 
Although mask guidelines are lifted:
● Some businesses may choose to still require masks.
● Some people may choose to still wear a mask.
We have all struggled through COVID-19 and could use a little kindness. Please be respectful of local businesses and their workers and most importantly kind to yourself.