Oregon's diverse climates and landscapes put on a different show in the Winter. Whether you're hunting for powder in the Wallowas or wine tasting in the Willamette Valley, Oregon winter means diverse ways to Celebrate the season.
Rest and Rejuvenate
The Oregon Bed and Breakfast Guild offers romantic getaways, tucked away retreats and opportunities to catch up on your rest and rejuvenate your soul. Whether your trip is for a quiet escape to a quaint rural town or a vibrant city you can be assured of combined gracious hospitality with ambiance when staying at an inspected and approved Oregon Bed and Breakfast.
Wineries in the Willamette Valley, Waterfalls on the road less traveled to the Oregon Coast and then
beachcombing, tide pools, clamming, whale watching, bonfires
storm watching
biking, hiking, waterfalls and forests
kayaks, canoes, horses
lighthouse, museums, wine tasting, brewpubs
the list goes on and on
If you enjoy snowy landscapes, great exercise, wood stoves and cozy bed and breakfasts then you're sure to like snowshoeing in Oregon's Winter Wonderlands.
Visiting Oregon Wine Regions during our "off-season" means avoiding commonly crowded tasting rooms. While reservations are still encouraged, and sometimes required, time limits are often extended,
The Oregon Coast offers winter visitors a relaxed place to avoid snow and crowds of people. The winter may be the "off" season for the Oregon Coast, but that's more of a reason to visit for many. explore or watch storms roll in.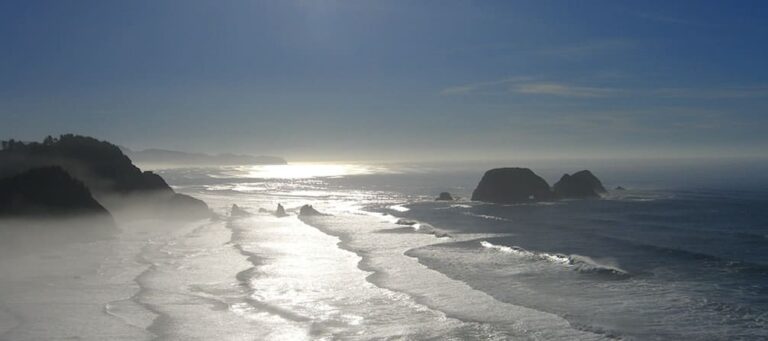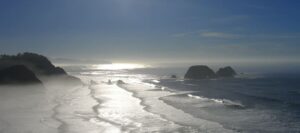 While winter birding in Southern Oregon witness the noisy, large flocks of snow geese as they settle to rest in the tule marshes of the Klamath Basin. Welcome to the Klamath Basin Birding Trail.
The Oregon Truffle Festival is the premier event of its kind in the country and the foremost wintertime culinary event in the Pacific Northwest. Willamette Valley Bed and Breakfasts
Oregon Bed and Breakfast Guild is ready to share Oregon with you: it's environment, culture, and heritage. Combine gracious hospitality with ambiance at an inspected and approved Oregon Bed and Breakfast Guild member Inn.
Hospitality Update: Our inns are following COVID-19 protocol guidance from the Oregon Health Authority. 
Although mask guidelines are lifted:
● Some businesses may choose to still require masks.
● Some people may choose to still wear a mask.
We have all struggled through COVID-19 and could use a little kindness. Please be respectful of local businesses and their workers and most importantly kind to yourself.