It's possible to drive the entire Pacific Coast Scenic Byway in a single day. But it's also pointless. Because you wouldn't have time to experience any of the Instagram worthy viewpoints, dramatic rock formations, old-growth forests, and the stunning wildlife these Oregon coast hikes offers.
Drift Creek Falls Trail and Suspension Bridge ~ A fairly easy 3 mile round trip hike through a lush Pacific Coast forest. The foot bridge suspends 100 feet above Drift Creek and is the longest suspension bridge in Oregon at 240′
Cape Lookout is one of the best spots for watching the whales during their spring and fall migration
Cape Meares Hike takes your though a state park and a wildlife refuge and connects to the Cape Meares Lighthouse Trail.
Cascade Head Conservancy trail ~ spectacular views and is home to an endangered butterfly and at least 2 rare plants
Bayocean Spit Look Hike ~ a sand spit hike with great birdwatching
Nestucca Spit Loop Hike ~ a lovely bayshore hike leading into wonderful wooded strip of stunted, lichen-draped trees
Sand Lake – Cape Kiwanda Hike ~ a beach hike with excellent views of Cape Lookout and Haystack Rock
Oregon Bed and Breakfasts along the Way
Yes, it's possible to drive the entire Pacific Coast Scenic Byway in a single day. But why would you when could easily create an itinerary that includes stays at member inns of the Oregon Bed and Breakfast Guild in Oceanside, Lincoln City to Port Orford? Take a few days and enjoy the ride.
Order Oregon B&B Gift Certificates Now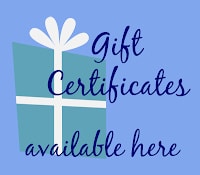 E-mail info@obbg.org or call OBBG at 503-893-4210. Please leave a message as this line is monitored by our busy innkeepers. We'll get back to you for the details: who will be the recipient of your thoughtful gift, acquire your payment method and shipping information. We'll send them by mail, to either you or the recipient, with delivery confirmation. The recipient will have a great time getting away to a high-quality destination of their choice.
OBBG Lodging Gift Certificates are available in $25 increments and can be redeemed at every Oregon Bed & Breakfast Guild member across the state. With 25 members to choose from that's a lot of choices and with an 18 months expiration recipients have plenty of time to redeem them at the Inn of their choosing.
The Oregon Bed and Breakfast Guild offers a wide variety of inns, from a small guest cottage or two-room bed and breakfast to a larger country inn or small historic hotel.
Oregon Bed and Breakfast Guild is ready to share Oregon with you: it's environment, culture, and heritage. Combine gracious hospitality with ambiance at an inspected and approved Oregon Bed and Breakfast Guild member Inn.
Hospitality Update: Our inns are following COVID-19 protocol guidance from the Oregon Health Authority. 
Although mask guidelines are lifted:
● Some businesses may choose to still require masks.
● Some people may choose to still wear a mask.
We have all struggled through COVID-19 and could use a little kindness. Please be respectful of local businesses and their workers and most importantly kind to yourself.