Welcome to State Capitol State Park, a unique place to stroll, reflect and gather.
A 21-acre T-shaped park, known as the Capitol Mall, is home to two smaller parks: Willson Park, west of the capitol, and Capitol Park, to the east. The grounds' statues, fountains, trees, marble intaglios, special plantings and commemorative markers create a sense of history and place. Our State Capital State Park is owned by the people of Oregon.
Stone plaques set in the mall sidewalks list the county seat and establishment date for each of Oregon's 36 counties. Others commemorate historic dates in Oregon's history. Flags from every state in the union sit in a circle near the Moon Tree, a state heritage tree. This young Douglas-fir, just north of the flags along Court Street, was grown from a seed carried to the moon by Apollo 14 astronaut Stuart Roosa in 1971.
Salem Began Here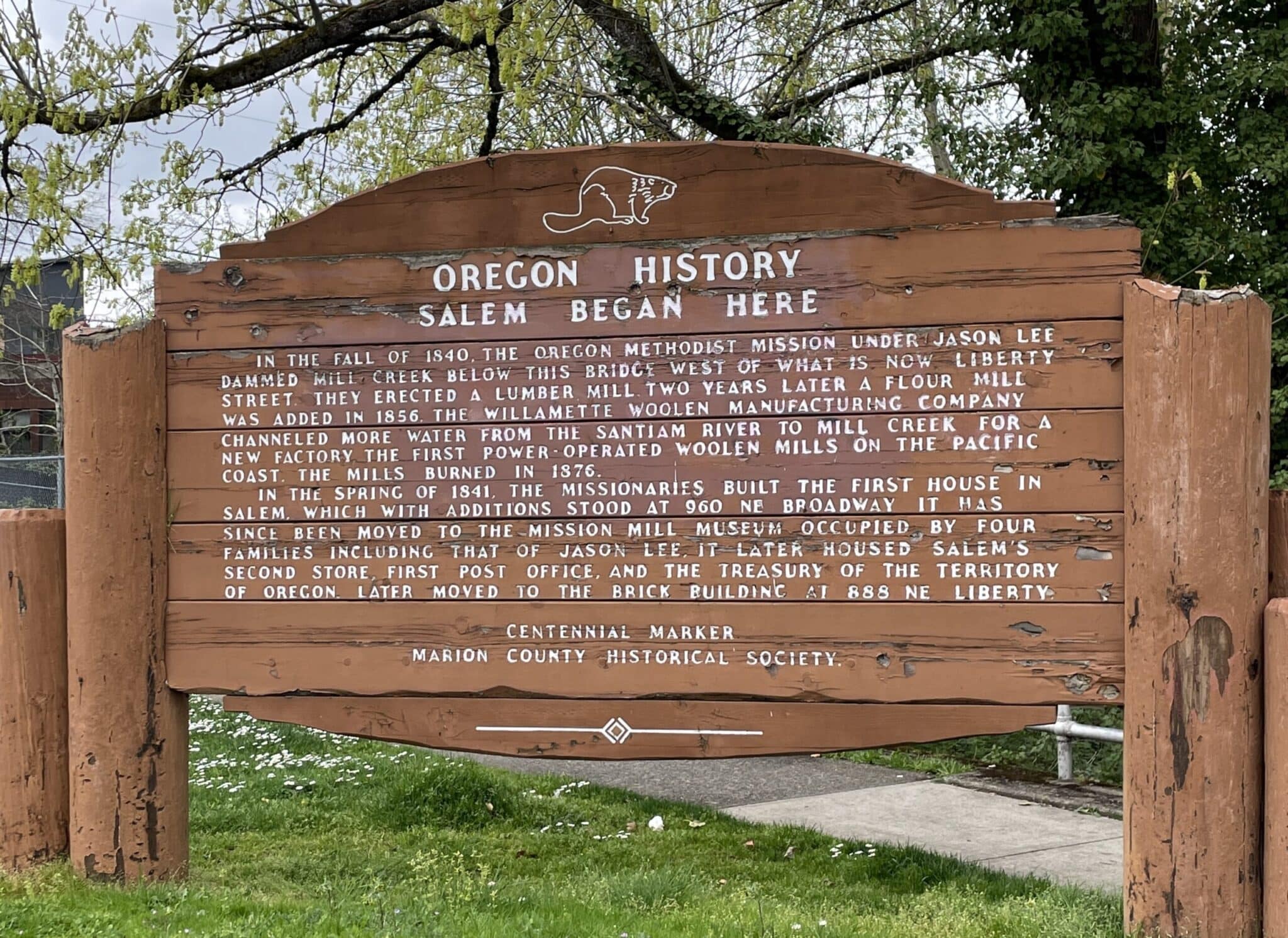 The State Capitol State Park is a scenic day trip from our Willamette Valley bed and breakfasts.
Oregon State Park System
The variety of locales of Oregon's State Parks and National Forests reflects our state's diverse geography including beaches, forests, lakes, rock pinnacles and deserts. Oregon has 153 state parks, and 16 National Forests and the innkeepers of the Oregon Bed and Breakfast Guild can't wait to share them with you.
Mark your calendars and get ready for a special day of appreciation. State Parks Day is coming up on June 3rd, 2023 in Oregon, and it's a fantastic opportunity to explore the beauty of the state parks.
Oregon Bed and Breakfast Guild is ready to share Oregon with you: it's environment, culture, and heritage. Combine gracious hospitality with ambiance at an inspected and approved Oregon Bed and Breakfast Guild member Inn.
Hospitality Update: Our inns are following COVID-19 protocol guidance from the Oregon Health Authority. 
Although mask guidelines are lifted:
● Some businesses may choose to still require masks.
● Some people may choose to still wear a mask.
We have all struggled through COVID-19 and could use a little kindness. Please be respectful of local businesses and their workers and most importantly kind to yourself.