Lightship Columbia is the last lightship serving the Pacific Coast
We shared with you 'Best Hike in Oregon for History Buffs: Fort Stevens. This 4,300-acre park near Astoria, Oregon, is one of the nation's largest campgrounds and a must-see destination for history buffs. It has much to offer, including beach-combing, a freshwater lake, trails, wildlife, and a historic shipwreck.
Also in Astoria is the Lightship Columbia, a 128-foot welded-steel lightship, built in 1950 for the U.S. Coast Guard. It was stationed at the mouth of the Columbia River near Cape Disappointment between 1951 and 1979.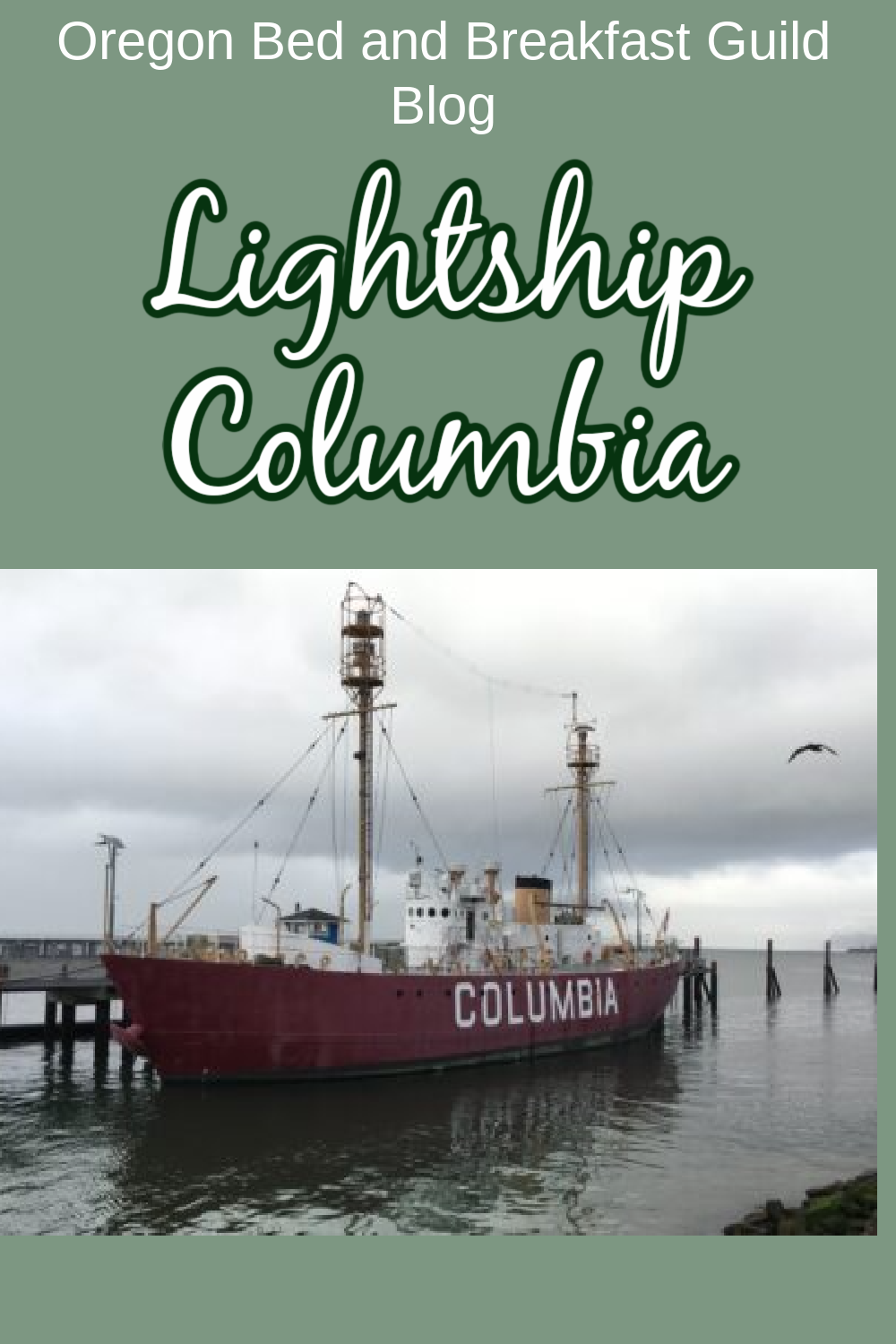 Retired in 1979, after 28 years of service the Lightship Columbia was sold to the Columbia River Maritime Museum in Astoria in 1980. Lightship Columbia, is afloat, open to the public as part of museum admission. On December 20, 1989, the Lightship Columbia was added to the National Register of Historic Places as National Historic Landmark #89002463.
The Columbia River Maritime Museum has the largest collection of Pacific Northwest maritime artifacts in the country and works to preserve the rich maritime heritage of the entire Columbia River region. Exhibits take an exciting look at the legendary Columbia River entrance, where the forces of the mighty Columbia River and Pacific Ocean meet to create one of the most dangerous bar crossings on the planet.
There have been approximately 114 vessels wrecked, stranded, sunk in collisions, or capsized in the Columbia River estuary, on the nearby beaches or at sea within a few miles of the entrance giving it the name "Graveyard of the Pacific. Here, waves can exceed 40 feet in height during the most severe winter storms. This museum is one of the country's finest displays about shipwrecks, lighthouses, fishing, navigation and naval history.
Guests visiting the Oregon Coast and our Oregon Coast bed and breakfasts enjoy hiking, biking, kayaking the rivers trails, paths and surf. Over 600 Victorian homes are tucked away throughout Astoria along with museums, galleries, antique shops and small intimate gift shops and fine restaurants.
Oregon Bed and Breakfast Guild is ready to share Oregon with you: it's environment, culture, and heritage. Combine gracious hospitality with ambiance at an inspected and approved Oregon Bed and Breakfast Guild member Inn.
Hospitality Update: With guidance from the Oregon Health Authority, Oregon will again require masks in all indoor public spaces, that includes the inns of the Oregon B&B Guild. This measure is intended to slow the spread of the COVID-19 delta variant and goes into effect Friday, Aug. 13. 
Let's all be respectful and safe and follow the guidance of the CDC. Our inns will continue to do everything in our power to keep you safe. Not sure if your favorite inn is open? Give them a call as they just might be.