Say farewell to summer in Yamhill County, Oregon. Experience the new Yamhill Farm Loop checking out fresh fall fruits, nuts, and vegetables. You may see a grape or Hazelnut harvest. As fall arrives you will see some great fall colors in the vineyards. When staying at Yamhill Vineyards Bed & Breakfast you can walk the vineyard and take a selfie.
Follow the Grapes Itinerary from Yamhill Vineyards Bed and Breakfast. Simply add it to your reservation.
Add the 'Follow the Grapes' Itinerary to your reservation and let Yamhill Vineyards Bed and Breakfast plan your day visiting wineries that purchase grapes from their vineyards. Grape Harvest will be late this year due to a wet cold spring followed by the April freeze. They estimate harvest will start about the middle of October and are hoping the storms will not arrive until November. You will start your morning off with breakfast accompanied by their own grape juice, then take a vineyard walk with Ralph and his 'Vineyard Practices 101' Tour.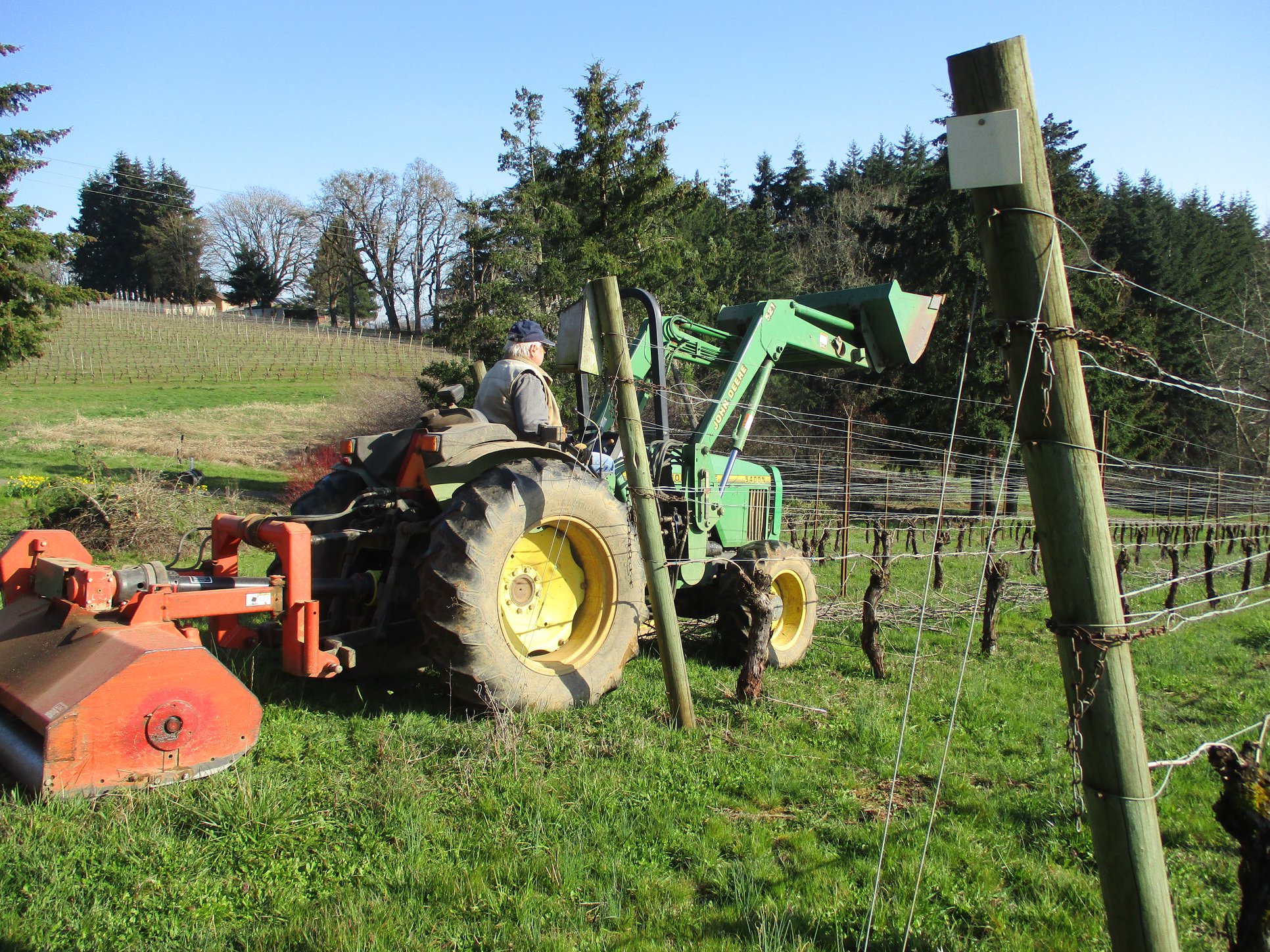 Then you'll follow the grapes off the vineyard to taste at the wineries that make amazing wines with them. Sue and Ralph will make reservations for you at two wineries that use their grapes. Transportation, tasting fees and purchases are the responsibility of the guest.
Located in the Yamhill – Carlton AVA (American Viticultural Area), Yamhill Vineyards sell their harvest to quite a few wineries. Which ones you'll tour will depend on your wine preference and availability of the wineries at the time of your visit.
An organization of visual artists opened their studios to the public for the first annual Art Harvest Studio Tour in 1993. Since then, thousands of visitors have come to beautiful Yamhill County to meet some of the area's most talented artists. They watch demonstrations, admire creative studios and purchase their work.
Yamhill Vineyards Bed and Breakfast in Oregon's Willamette Valley
Yamhill Vineyards Bed & Breakfast is a little known gem located in the heart of the Willamette Valley wine country. The Inn is surrounded by vineyards, spectacular views and has two large guest rooms, each with private baths offering a relaxed country retreat. The Oregon Bounty breakfast features one of five varieties of vineyard grape juice, from their vineyards, and local produce.
Oregon Bed and Breakfast Guild is ready to share Oregon with you: it's environment, culture, and heritage. Combine gracious hospitality with ambiance at an inspected and approved Oregon Bed and Breakfast Guild member Inn.
Hospitality Update: Our inns are following COVID-19 protocol guidance from the Oregon Health Authority. Oregon's statewide mask requirement for indoor public places was lifted on March 12.
After mask guidelines are lifted:
● Some businesses may choose to still require masks.
● Some people may choose to still wear a mask.
We have all struggled through COVID-19 and could use a little kindness. Please be respectful of local businesses and their workers and most importantly kind to yourself.