Tree-lined Streets of Forest Grove Oregon are portrayed in the mural commissioned by Travel Oregon. The videos of Travel Oregon's Oregon, Only Slightly Exaggerated reveal whimsical scenes of enchanting forests, vineyards, rivers, mountains and share with you that magical feeling of being in Oregon.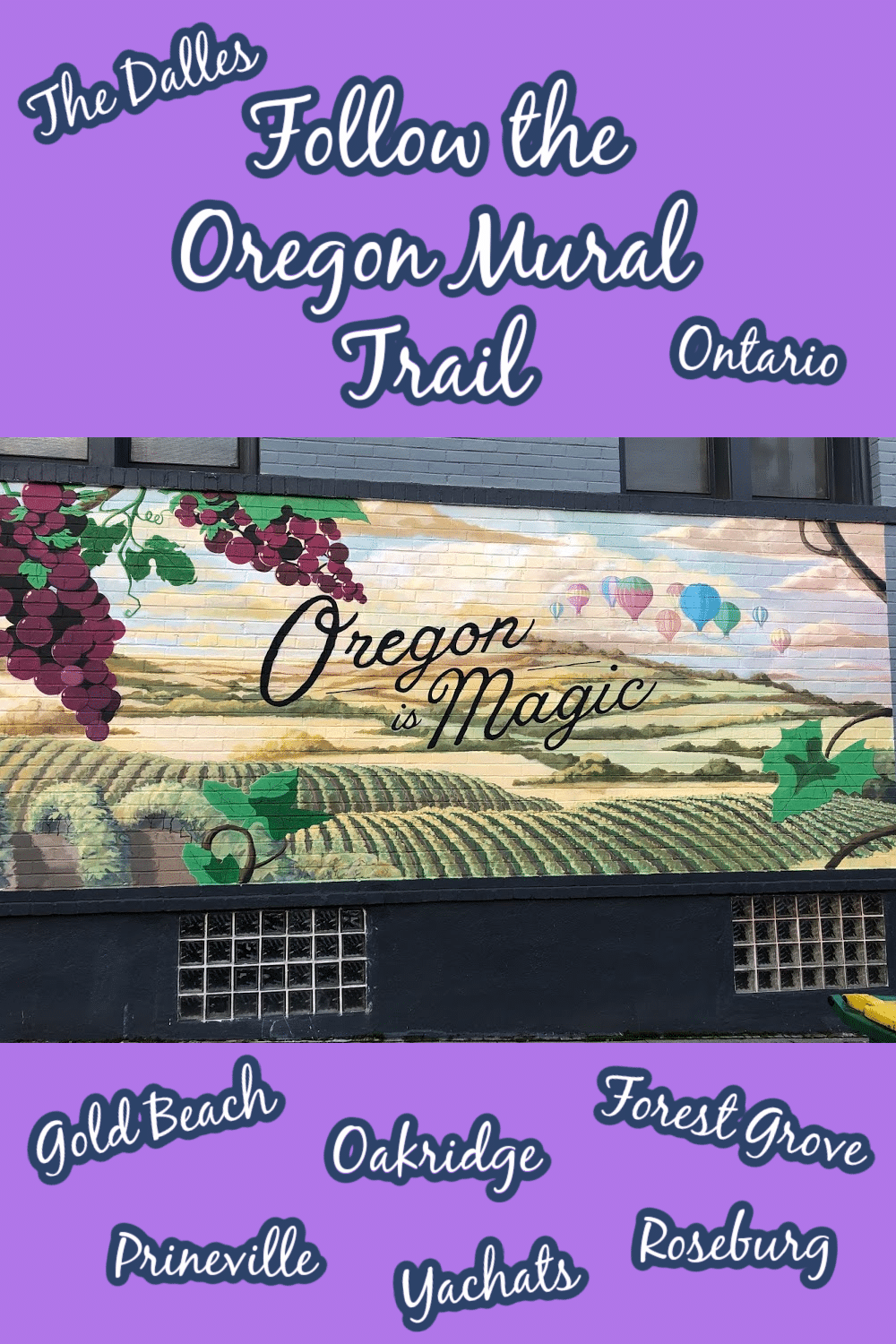 The captivating artwork is proudly hand-painted on walls in Oregon where the illustrations represent the destinations. Let the Oregon Mural Trail inspire you to get outside and experience the wonders of each community. Take photos of the murals and use the hashtag #OregonIsMagic in social posts to share the love. While in Forest Grove visit the landmarks and businesses that make our small Oregon towns just so magical.
Tucked into the Tualatin Valley not far from Portland, Forest Grove lives up to its name with tree-lined streets that are home to Oregon's largest sequoia tree at the historic Hinman House. The city is just minutes from the area's award-winning wineries and an impressive collection of breweries, distilleries and cideries.
The Tualatin Valley Scenic Bikeway spins through town and past vineyards and dairy farms before joining the Banks-Vernonia State Trail further north. From an Oregon Bed and Breakfast in the Willamette Valley or Portland check out this lovely mural, explore Oregon's wine country, the Tillamook Forest and Oregon's North Coast.
Situated between Portland and the Oregon Coast, Tualatin Valley is a welcoming destination with superb wineries, innovative breweries, endless miles of trails for both hiking and biking. Oceanside, Oregon is an idyllic coastal community located along the Three Capes Scenic Loop.
Oregon Bed and Breakfast Guild is ready to share Oregon with you: it's environment, culture, and heritage. Combine gracious hospitality with ambiance at an inspected and approved Oregon Bed and Breakfast Guild member Inn.
Hospitality Update: Our inns are following COVID-19 protocol guidance from the Oregon Health Authority. 
Although mask guidelines are lifted:
● Some businesses may choose to still require masks.
● Some people may choose to still wear a mask.
We have all struggled through COVID-19 and could use a little kindness. Please be respectful of local businesses and their workers and most importantly kind to yourself.