Oregon Heritage Trees – Trees that Tell an Historic Story
What does it take for a tree to be recognized as an Oregon Heritage Tree? Oregon has a vast amount of ancient trees across the state that are reminders of not only the their longevity but as their importance to the environment and our Oregon Heritage.
Oregon Heritage Trees recognized in April leading up to Arbor Day 2022
Arbor Day, much like Earth Day, is a holiday that celebrates nature. Its purpose is to encourage people to plant trees and this year the Oregon Bed and Breakfast Guild will take the opportunity to recognize our unique, magnificent trees throughout the month of April.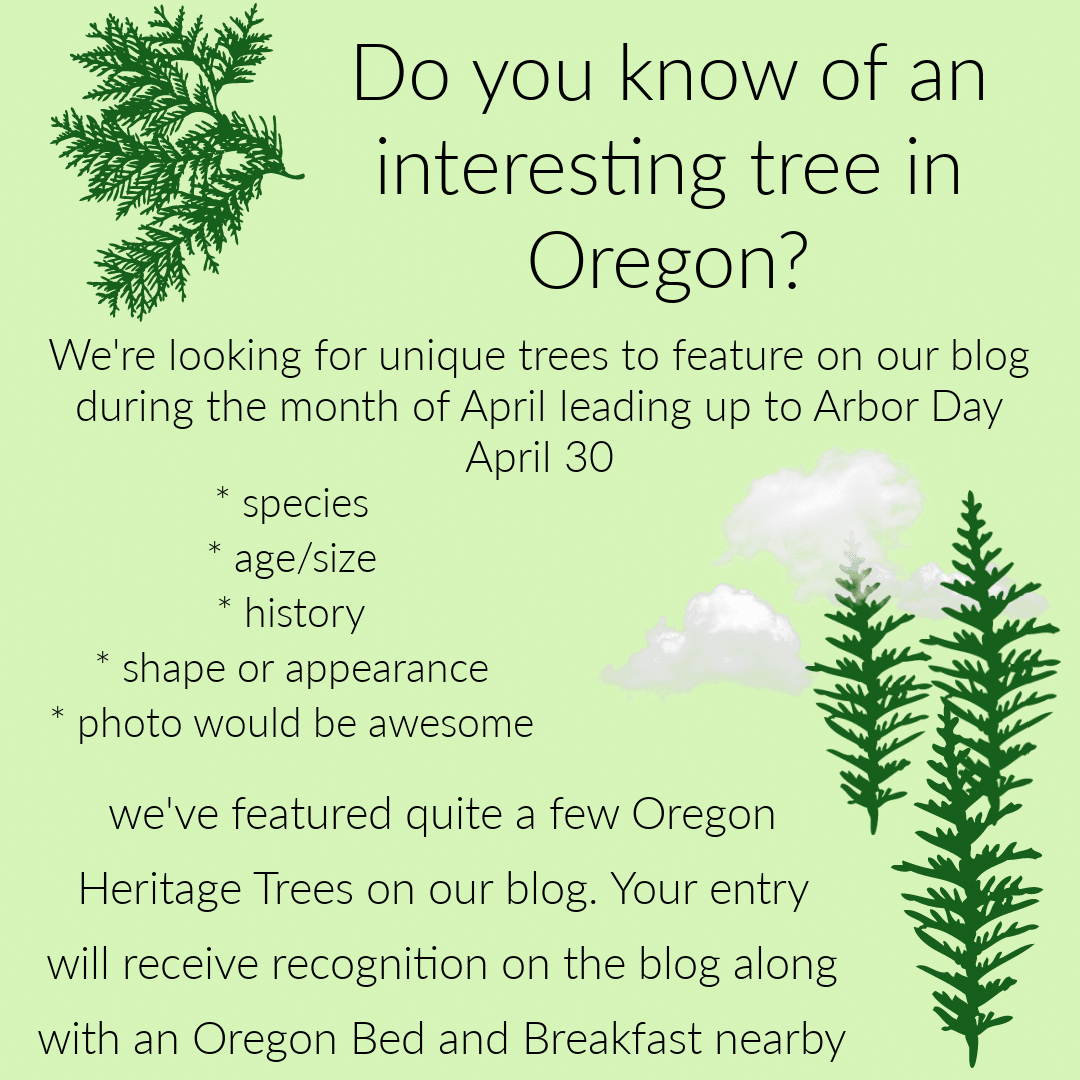 Share your entry with us at info@obbg.org
These Trees Tell Stories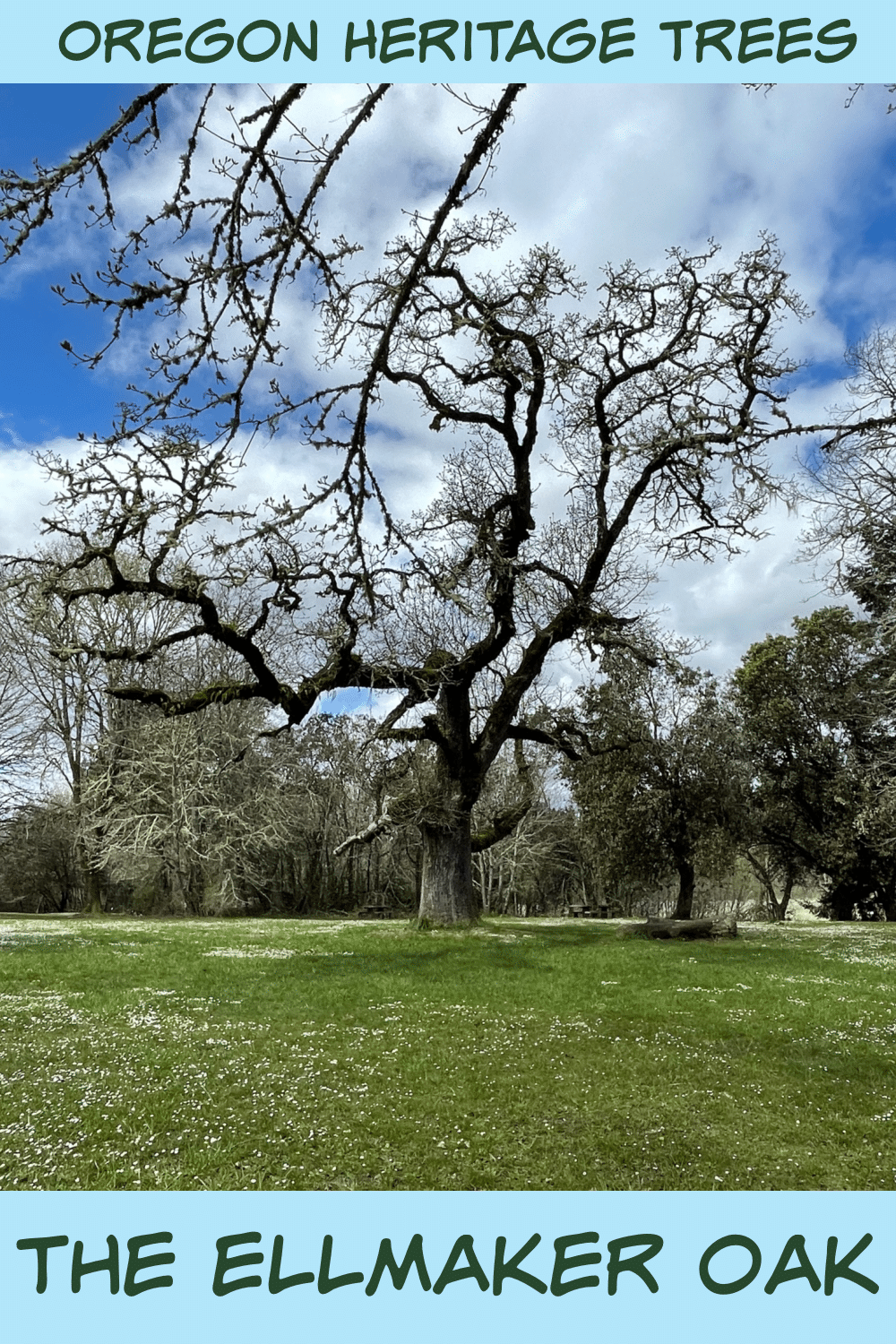 'Honored groves, single trees or groups of trees have something in common with one another no matter what the species: they are trees that tell a story; trees that confound and astound; trees that educate both Oregonians and visitors about significant people or events from the past; trees that have survived natural disasters or stand as silent sentries to the passage of time. And that's only a small part of what makes an Oregon Heritage Tree compelling.'
Folklore is the Owen Cherry tree, featured picture, was planted in 1847 by Eugene Skinner, co-founder of the City of Eugene in 1853. By 1950 the site of the tree was owned by George Owen, a former Eugene City Councilor, lumberman, and philanthropist. Mr. Owen donated the site to the city. The Owen Rose Garden has more than 4,500 roses of over 400 varieties. The magnificent Owen Cherry was in spectacular spring bloom when we visited this past week.
The trees that make up the Ellmaker Grove include the 300-400 year old Ellmaker Oak and numerous large big leaf maples that were planted by the Ellmmaker family. Of particular historical significance was the proximity of the Ellmaker Ranch to the Applegate Trail. The Ellmakers planted a row of maple trees, which they called "Maple Row" leading from the wide Applegate Trail to their smithy.
Oregon Bed and Breakfast Guild is ready to share Oregon with you: it's environment, culture, and heritage. Combine gracious hospitality with ambiance at an inspected and approved Oregon Bed and Breakfast Guild member Inn.
Hospitality Update: Our inns are following COVID-19 protocol guidance from the Oregon Health Authority. Oregon's statewide mask requirement for indoor public places was lifted on March 12.
After mask guidelines are lifted:
● Some businesses may choose to still require masks.
● Some people may choose to still wear a mask.
We have all struggled through COVID-19 and could use a little kindness. Please be respectful of local businesses and their workers and most importantly kind to yourself.
Let's all be respectful and safe and follow the guidance of the CDC. Our inns are doing everything in our power to keep you safe. Not sure if your favorite inn is open? Give them a call as they just might be.