Oregon is chock-full of incredible state parks, 254 to be exact. There's nothing quite like a day spent discovering which one might become your favorite. The innkeepers of the Oregon Bed and Breakfast Guild suggest favorites with impressive trails, views, wildlife and natural wonders, all with a bit more solitude.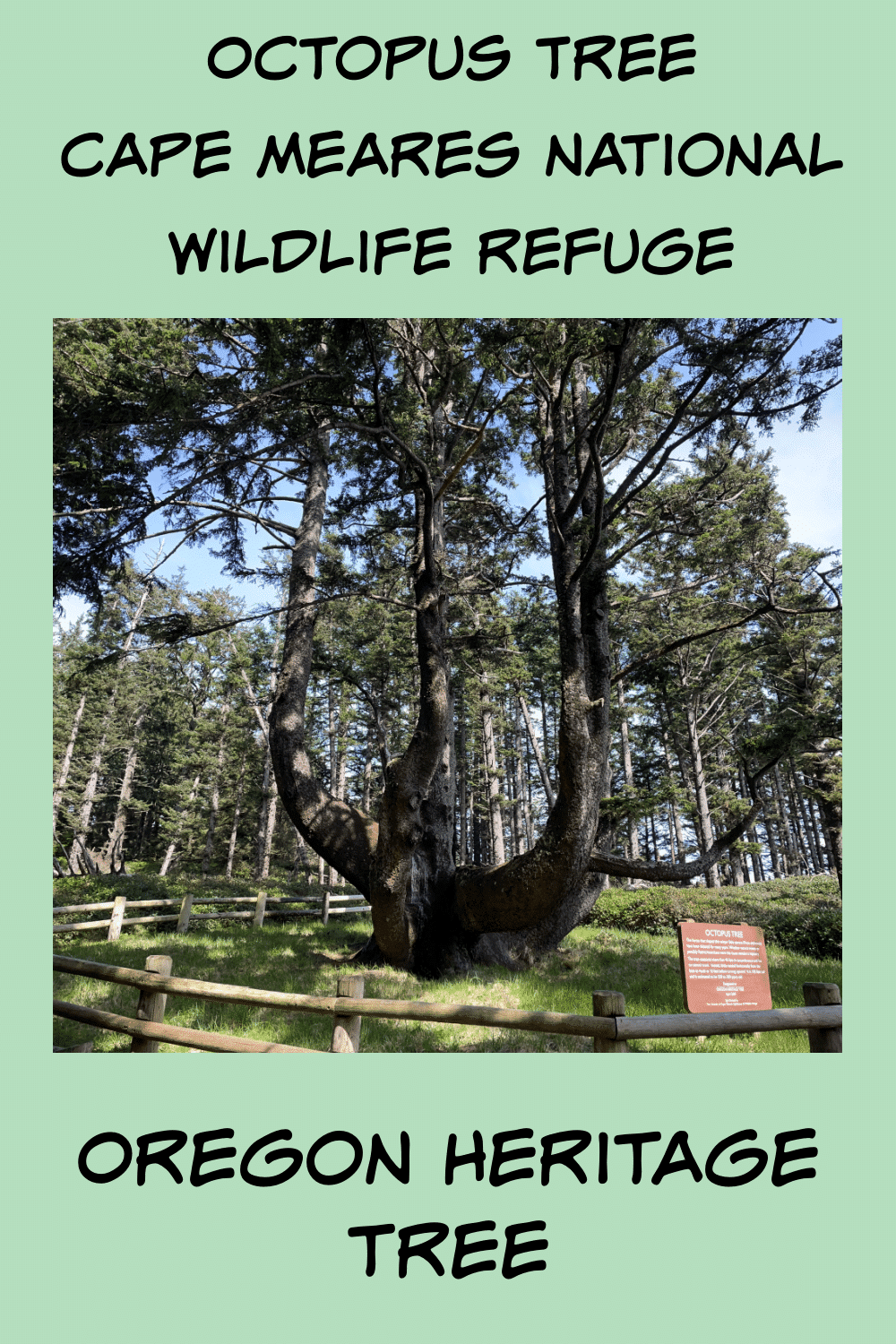 Cape Lookout is located on a sand spit between Netarts Bay and the Pacific Ocean. This scenic park is a destination for hiking, beachcombing and visiting sites along the Three Cape Scenic Route.
The largest Sitka Spruce in Oregon can be found in the park, less than a mile away from the Octopus Tree, an Oregon Heritage Tree. Follow the Big Spruce Trail to behold this awesome 800 year Oregon Champion Tree. Bonus: Great Grandma Tree Geocache GC1KP5Q
suggested lodging: Thyme and Tide Bed and Breakfast
Sixty-eight of the original 73 miles of the Historic Columbia River Highway are now open to travel either by motor vehicle, foot and bicycle.
suggested lodging: Old Parkdale Inn Bed and Breakfast
Champoeg State Heritage Area features a rare combination of history, nature, and recreation. Situated south of Newberg along the scenic Willamette River, Champoeg's forests, fields, and wetlands recreate the landscape of a bygone era.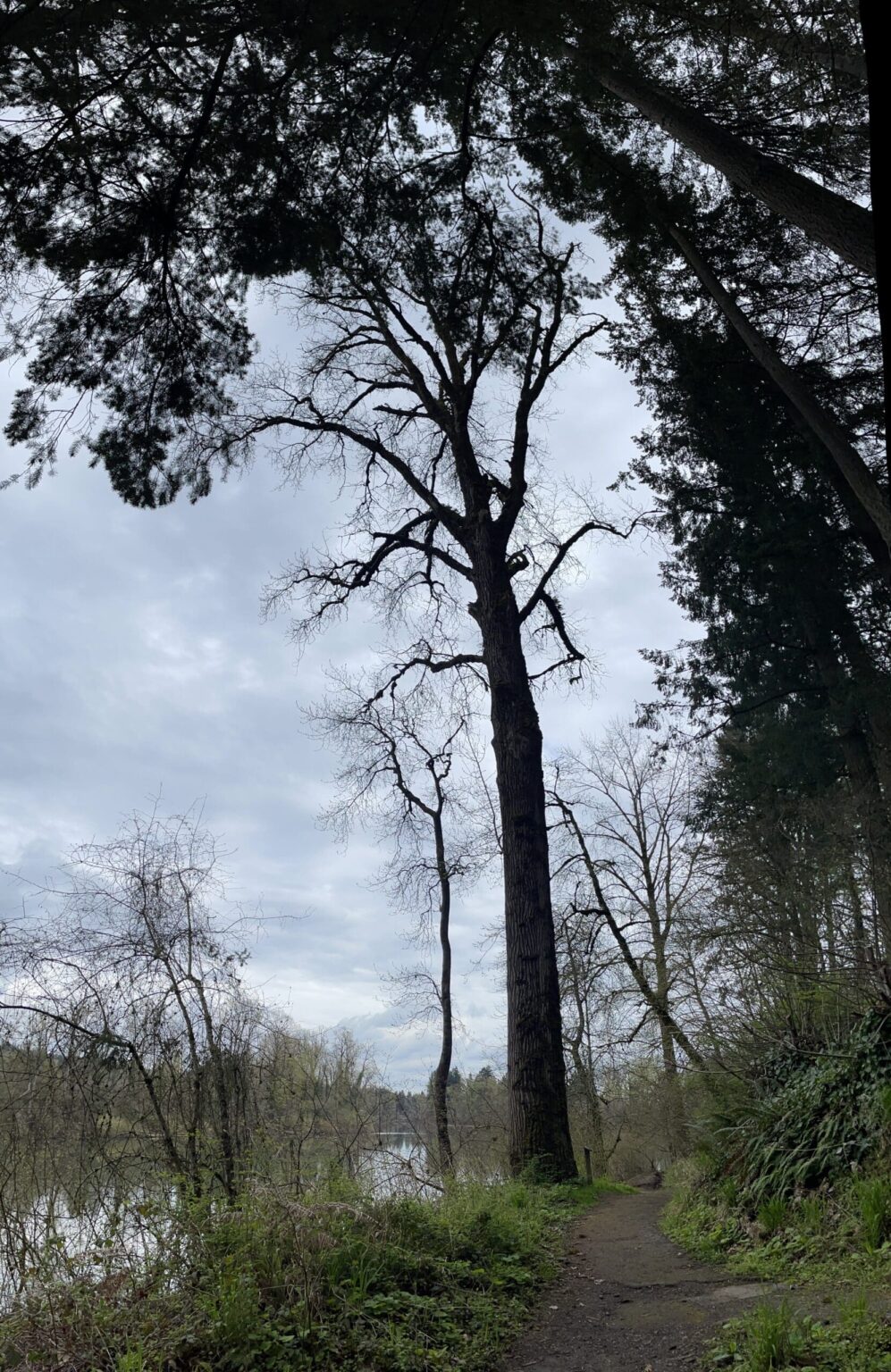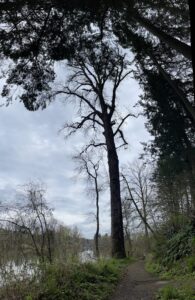 This black cottonwood is prominent in photographs taken in 1900 and 1901 to document where the vote for a Provisional Government in Oregon took place. Francis X. Matthieu, the last living participant of the 1843 vote, is shown setting the location of this site in 1900 and unveiling the monument here in the ceremony of 1901.
The area around the monument is believed to be the first land purchased by the State for a public park and was originally called Provisional Government Park, now Champoeg State Heritage Area. This Oregon Heritage Tree is a scenic day trip from our Willamette Valley bed and breakfasts and Chehalem Ridge Bed and Breakfast
Sarah Helmick is located six miles south of Monmouth off Highway 99W. At this small, shady park is situated along the Luckiamute River, visitors can take a trail walk along the trails with plenty of birds and native plant life to investigate.
Sarah Helmick was the first state park established in Oregon. Its 1922 opening is considered the birth date of the Oregon State Parks system. Next time you're there, take a moment to thank the memory of Sarah and her family for their gift
suggested lodging: MaMere's Guest House
Cottonwood Canyon State Park is rugged and vast, from the vertical cliffs carved by the John Day River to deep side canyons and arid, rocky grasslands that extend for miles in all directions. The park's 8,000-plus acres are open for exploring, stargazing and contemplating the elemental forces that carved this unique landscape.
The iconic John Day River, a long, remote, natural river system, with 252 free-flowing miles, runs through it
suggested lodging: Wilson Ranches Retreat
Mark your calendars and get ready for a special day of appreciation. State Parks Day is coming up on June 3rd, 2023 in Oregon, and it's a fantastic opportunity to explore the beauty of the state parks.
Oregon Bed and Breakfast Guild is ready to share Oregon with you: it's environment, culture, and heritage. Combine gracious hospitality with ambiance at an inspected and approved Oregon Bed and Breakfast Guild member Inn.
Hospitality Update: Our inns are following COVID-19 protocol guidance from the Oregon Health Authority. 
Although mask guidelines are lifted:
● Some businesses may choose to still require masks.
● Some people may choose to still wear a mask.
We have all struggled through COVID-19 and could use a little kindness. Please be respectful of local businesses and their workers and most importantly kind to yourself.